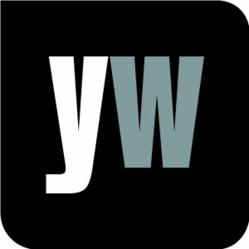 London, UK (PRWEB UK) 12 June 2013
The upcoming fifth edition of the American Psychiatry Association's Diagnostic and Statistical Manual of Mental Disorders (DSM-5) – to be released on the 31st of May – has expanded the range of mental health issues that are classified as disorders, to many medical health professionals' dismay. The new DSM will now classify grief, temper tantrums and worrying about physical ill-health, for example, as the mental illnesses of major depressive disorder, disruptive mood dysregulation disorder and somatic symptom disorder, respectively.
With this in mind, Yourwellness Magazine was granted exclusive access to Shirley Crichton, author of Let Your Genie Out (as well as being a counsellor, hypnotherapist, NLP master practitioner and trainer, Reiki master, angel therapy practitioner, and spiritual teacher), who gave her expertise on how readers can avoid grief, worry and depression and, instead, achieve happiness.
Shirley explained to Yourwellness Magazine, "It's often easy to think this world is not a very good place to be, or that this is not a very good time to be living, but if you look around you can find there are people for whom things are going well: people who have discovered how to be happy, in spite of what appears to be going on around them. The good news for you is that you can be one of them."
Shirley gave Yourwellness Magazine the three Cs of getting on track to a happier life:
1. Choices. One area in which everyone has a choice is in their thinking and mindset, so practising more positive thinking can help people to feel better.
2. Clarity. People need to be clear about what they want in life as everyone is different and it's easy to be swept up in the crowd. It's important to be constantly reminded of what's truly – and personally – important.
3. Commitment. Being happier should be a goal or intention. People need to notice and focus on the little things in life that mach each day better and happier.
Let Your Genie Out (£12.99) is published by Ecademy Press.
To find out more, visit the gateway to living well at http://www.yourwellness.com, or read the latest issue online at http://latestissue.yourwellness.com.