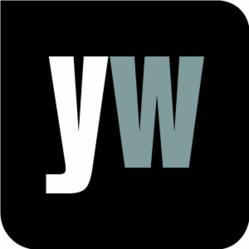 London, UK (PRWEB UK) 13 June 2013
According to the new study, "Pacifier Cleaning Practices and Risk of Allergy Development", which was published this month in the journal Paediatrics, parents who "clean" their baby's dummy with their mouth, guard their baby's health against asthma and eczema. Researchers at the University of Gothenburg found that, at 18 months, infants who had come into repeated contact with their parents' saliva were 12% less likely to have asthma and 37% less likely to develop eczema. (http://www.theatlantic.com/health/archive/2013/05/study-parents-who-clean-pacifiers-with-their-mouths-may-be-protecting-kids-from-asthma-allergies/275757/)
With this in mind, Yourwellness Magazine took a closer look at dummies and asked readers to debate; "Should I Give My Baby a Dummy?" Yourwellness Magazine that the use of dummies often splits parental opinion, noting "Some swear by them for calming and soothing babies, while others think they should be avoided at all costs."
For reader Lynn, dummies are a far better alternative to sleepless, crying babies or children who turn to thumb-sucking – which is a much more difficult habit to stop. "I've experienced disapproving glances from other, dummy-less parents, but I've learned to ignore them. After all, only the parent of a child can decide what is best for them." She added that dummies are a big help to breast-feeding mothers, as they give babies something to suck on when they are after comfort rather than food.
However, another reader, Isobel, argued that using a dummy may seem like the only way to settle a crying baby, but the long-term difficulties of dummy use outweigh the benefits of short-term relief. "I gave my baby a dummy out of desperation when he refused to settle himself to sleep during naps. It worked initially, but I'm regretting my decision now as my son is almost three and refuses to give it up." She added that she's concerned her son may have to have his teeth straightened due to prolonged dummy use.
To find out more, visit the gateway to living well at http://www.yourwellness.com, or read the latest issue online at http://latestissue.yourwellness.com.