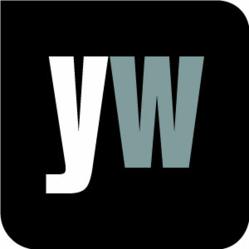 London, UK (PRWEB UK) 13 June 2013
According to new study, presented May 15th at the annual scientific meeting of the American Society of Hypertension, in San Francisco, the ancient practice of yoga can fight high blood pressure, or hypertension. Led by Dr. Debbie Cohen of the University of Pennsylvania, researchers tracked 58 women and men, aged 38 to 62, for six months, and found that doing yoga two to three times a week was associated with an average drop in blood pressure readings from 133/80 to 130/77.
Dr. David Friedman, chief of Heart Failure Services at the North Shore-LIJ Plainview Hospital, in Plainview, New York, Commented, "Yoga, along with deep breathing exercises, meditation and inner reflection, is a good adjunctive and integrative cardiovascular approach to better health, including lowering blood pressure, as this data suggests. In addition to proper diet and aerobic physical fitness most days of the week, I recommend that my patients take time each day for the above measures of finding disciplined inner peace, for improved health and wellbeing." (http://www.healthfinder.gov/News/Article/676200/yoga-may-help-ease-high-blood-pressure-study-finds)
With this in mind, Yourwellness Magazine explored natural ways for maintaining normal blood pressure. According to Yourwellness Magazine, "Keeping your blood pressure at a normal level is one of the cornerstones of good wellness and wellbeing. It's good for your heart health and can also help you avoid a number of problematic conditions that can reduce your quality of life. But many people don't really know the best natural methods of keep a steady blood pressure."
Yourwellness Magazine outlined five main natural ways to maintain normal blood pressure:
1. Taking bioidentical natural progesterone. This is a natural diuretic that helps to balance water retention (which is an important factor in high blood pressure) and reduces weight as excess water is expelled from the body.
2. Keeping calm. This can be achieved with simple techniques such as meditation, relaxation, yoga, and tai chi, as well as reading or listening to music.
3. Regular exercise. Even a walk or a light jog can help keep blood pressure at a sensible level.
4. A diet that avoids fat and sugar, and takes on board plenty of fruit and vegetables.
5. Supplementing with KWAI Blood Pressure. This contains a unique combination of magnesium with potassium that can help maintain normal blood pressure and heart function.
To find out more, visit the gateway to living well at http://www.yourwellness.com, or read the latest issue online at http://latestissue.yourwellness.com.