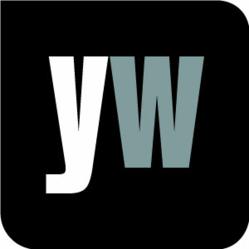 London, UK (PRWEB UK) 14 June 2013
According to a new study, presented May 14th at the European Congress on Obesity in Liverpool, weight gain in men and women is predicted by two different genetic variations – so-called polymorphisms. according to a new study from the Netherlands. The researchers, led by Freek Bouwman, from Maastricht University, and Dr. Jolanda Boer, from the Netherlands' National Institute for Public Health and the Environment, found that men with a certain mutation of the FTO gene had an 87% greater risk for gaining weight over 10 years.
The researchers also noted that women with a different variation on the MMP2 gene had a two and a half times increased risk for weight gain over the course of a decade. The study was based on two groups of people, one of which consisted of 259 people who maintained a stable weight, and the second group consisted of 237 people who were considered weight gainers. This latter group of participants gained an average of 17 pounds over 10 years. The study authors reported, "We found that FTO in men and MMP2 in women are predictors for weight gain over a 10-year follow-up period." (http://www.healthfinder.gov/News/Article/676373/gene-variations-may-explain-weight-gain-among-men-women)
With this in mind, Yourwellness Magazine reported on another study, which linked malignant melanoma – the form of skin cancer that affects health the most seriously – to the same gene that has already been associated with weight gain and obesity. Yourwellness Magazine explained that, for the case-controlled study, which was published in the peer-reviewed journal Nature Genetics, the researched examined the genomes of 1353 people whose wellbeing had been affected by melanoma (the cases) and the genomes of 3566 healthy individuals (the controls).
Yourwellness Magazine noted that the researchers were able to identify three SNPS in the FTO gene that were significantly associated with melanoma, one of which was found to raise risk of melanoma by 32%. This was found in the both participants with and without melanoma already, but though SNPs in a different part of the FTO gene have been associated with obesity, there was no significant association between the rs16953002 SNP they found and BMI. According to Yourwellness Magazine, "whilst this type of study is good for highlighting a link between melanoma and certain SNPs and other variants of DNA, it's important to remember that it cannot prove that these variations cause an increased risk of developing melanoma."
To find out more, visit the gateway to living well at http://www.yourwellness.com, or read the latest issue online at http://latestissue.yourwellness.com