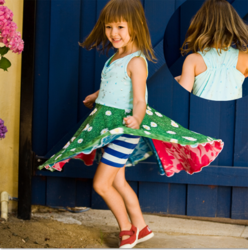 "Even for fitting an already made dress for your measurements, dressmaking is sometimes forgotten although it can make a big difference." Ciaran Connolly, Co-Founder of ProfileTree
London, UK (PRWEB) June 02, 2013
If someone is fascinated by the art of dressmaking, it is worth noting that is becoming a lost art in the pre-made fashion business. ProfileTree lists the top tips for mastering the art of dressmaking in a guide released today.
Seeing a dress on the catwalk is one thing and creating a fitted version for yourself is another thing, in ProfileTree's guide, anyone can learn the basic skills of dressmaking.
The guide lists what is needed to start dressmaking in terms of tools, patterns and fabrics. It also lists how to find inspiration and how to master the dressmaking art.
Ciaran Connolly, Co-Founder of ProfileTree encourages every person with an eye for fashion to start experimenting with Dressmaking, "Even for fitting an already made dress for your measurements, dressmaking is sometimes forgotten although it can make a big difference."
Profile Tree's main goal is to help small business owners reach new customers every day with the most innovative online marketing tips and techniques.
About ProfileTree: ProfileTree is a free listing service where self employed and small-business owner can create an online marketing profile. From Pencil or Portrait Artist to Self Employed Service Providers - anyone can create a skills profile on ProfileTree for free.