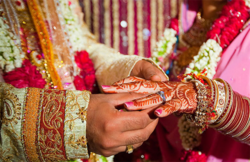 "Getting an online business profile for a start-up company is a key pillar that cannot be missed or ignored, it can support or demolish a brilliantly executed business." - Ciaran Connolly, Co-Founder of ProfileTree
London, UK (PRWEB) June 03, 2013
With growth exceeding 300 percent, the risk of starting a new business has paid off for Adriyana Eventide as a wedding planner in India. She spoke to ProfileTree today.
Speaking about her motivation into becoming a wedding planner, Adriyana said, "What we found is that the wedding planning industry is growing here in India, but unfortunately this industry is scattered and unprofessional."
As for how a day in the life of a wedding planner is, she said, "Life as a wedding planner is eventful, you learn lot of new things every day, glamour and glitter, and meeting new people."
Adriyana loves planning destination weddings especially in places like Thailand, Bali, Maldives, Goa and Kerala. She also praises the role of the internet and social media in the growth of her business.
According to Ciaran Connolly, Co-founder of ProfileTree, "Getting an online business profile for a start-up company is a key pillar that cannot be missed or ignored, it can support or demolish a brilliantly executed business."
Profile Tree's main goal is to help small business owners reach new customers every day with the most innovative online marketing tips and techniques.
About ProfileTree: ProfileTree is a free listing service where the self employed and small business owners can create an online marketing profile. From pencil or portrait artist to self-employed service providers — anyone can create a skills profile on ProfileTree for free.