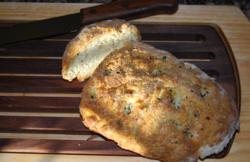 "Getting an online business profile for a start-up company is a key pillar that cannot be missed or ignored, it can support or demolish a brilliantly executed business." Ciaran Connolly, Co-Founder of ProfileTree
London, UK (PRWEB) June 04, 2013
In today's society and busy life, it is not easy to enjoy the pleasure of creating a delicious home cooked meal. Seeing this, Sandra Roe - founder of Heavenly Homecooked Food, decided to set up her own business to provide her customers with traditional, fresh, home cooked food for every occasion. She spoke to ProfileTree today.
Her inspiration for starting Heavenly Home Cooked Food is simple. According to her "I've always loved to cook and bake from a very early age. I love the satisfaction of cooking for other people and it's a great pleasure to see them enjoying my food."
The advantages of working for herself are very interesting and inspiring. "Choosing your own working hours is great, being able to go away when business is quiet, being in charge of your business, setting your own goals, targets and objectives."
According to Ciaran Connolly, Co Founder of ProfileTree "Getting an online business profile for a start-up company is a key pillar that cannot be missed or ignored, it can support or demolish a brilliantly executed business."
Profile Tree's main goal is to help small business owners reach new customers every day with the most innovative online marketing tips and techniques.
About ProfileTree: ProfileTree is a free listing service where self employed and small business owner can create an online marketing profile. From Pencil or Portrait Artist to Self Employed Service Providers - anyone can create a skills profile on ProfileTree for free.