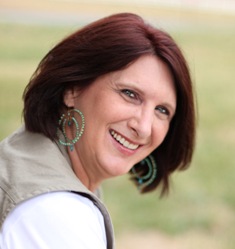 After struggling to recover from a life-threatening, ruptured brain aneurysm, the author discovers that her life from then on will have a 'new' normal.
St. Louis, Missouri (PRWEB) June 04, 2013
"Normal" poignantly and humorously addresses the struggles this author encounters as she tries to return to a normal life after suffering a severe brain bleed. Immediately after the rupture, she drifts in and out of consciousness, and when she begins to wake up, she immediately has to decide whether or not to have a surgery that only offers her a 20% chance of a full recovery. The alternative is a high risk of additional bleeding or death.
Bettag offers an insight into the haunting world of a brain bleed survivor and fills the reader with a sense of compassion relating to those everyday issues we often take for granted. Although the book deals with a very serious issue, it is injected with humor as the author laughs at herself over some of the seemingly "silly" things that she encounters during her recovery. We journey with her as she relearns simple things like how to make a pot of coffee, often forgetting to add water, other times forgetting to add the coffee grounds, and then feeling triumphant as she finally gets it right. We chuckle with her as she talks about trying to find a wig to cover her bald head; getting lost learning to drive again; finding new friends on her computer who become her lifeline; returning to work; and ultimately discovering that her life from now on will have a "new normal.'
The book is very enlightening and encouraging to the patients and their families who are trying to cope with similar struggles. It offers hope to those who may feel hopeless, and even though the author details her frustration and anguish at times, she lets the reader know that there is definitely hope.
Recently, the author has been notified that "Normal" will been added to the recommended resource list of the cerebral aneurysm support group at the National Brain Aneurysm Center at Joseph's Hospital in St. Paul, Minnesota on the recommendation of the group's facilitators. The book has received nothing less than 5-star reviews thus far.
About the Author
Janet Bettag is a career administrative professional and an award-winning writer. She is also a ruptured cerebral aneurysm survivor. "Normal" recounts with poignancy and humor the effort required to reconnect with reality and move forward in the weeks, months and years following her life-altering event. Her works include published magazine articles, short stories, book reviews and paranormal fiction. Janet lives in O'Fallon, Missouri with her husband, Mike. She is currently writing a ghostly novel.
"Normal" is available for purchase at MonographPublishing.com, Amazon.com, Main Street Books in St. Charles, Missouri, All on the Same Page Bookstore in Creve Coeur, and through Ingram Distribution's Network. An ebook version is also available for most ebook readers.
Monograph Publishing
Office: 636-938-1100
http://www.MonographPublishing.com
info(at)monographpublishing(dot)com
Monograph Publishing is a multi-dimensional company based in St. Louis, Missouri specializing in high quality publications, design, fine art prints and photography.