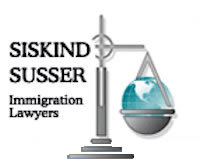 "The law was meant to punish immigrants who harm society by dealing drugs, but in practice, it is applied to many people who are not really drug dealers"
Atlanta, GA (PRWEB) June 11, 2013
A recent U.S. Supreme Court case may help some immigrants with minor drug convictions to avoid deportation.
"In the past, the Immigration Courts have dealt harshly with immigrants convicted for possession with intent to distribute drugs, even in situations where the immigrant merely possessed a small amount of drugs with no proof they were selling or trafficking them," said Leslie Diaz, an immigration attorney with the Immigration Law Firm of Siskind Susser in Atlanta, Georgia, who specializes in deportation defense.
"Now the Supreme Court is limiting this harsh outcome by holding that a distinction must be made where there is no proof of sale or possession of more than a minimal amount of drugs", added immigration lawyer Leslie Diaz.
Under the Immigration Act, a foreign national who has been convicted of a drug trafficking crime is classified as an "aggravated felon," and that person is subject to deportation with no relief available, even if he has lived in the United States for most of his life.
"In the case of a person who has been a lawful permanent resident for decades and knows no other country, the law can feel really harsh, especially if they just made one mistake and maybe purchased a small quantity of drugs or agreed to deliver them for someone," said the deportation lawyer in Atlanta, Leslie Diaz.
"The law was meant to punish immigrants who harm society by dealing drugs, but in practice, it is applied to many people who are not really drug dealers", added Georgia immigration lawyer Diaz, who specializes in helping people fight removal or deportation.
The U.S. Supreme Court issued its decision in Moncrieffe v. Holder. Mr. Moncrieffe was a lawful permanent resident who had been living in the United States since he was three years old. In 2007, he was stopped by police and found to have 1.3 grams of marijuana in his car – about 2 or 3 marijuana cigarettes. He was convicted under a Georgia statute for possession with intent to distribute marijuana. The Immigration Court found him deportable from the United States as an aggravated felon who was a drug trafficker.
Moncrieffe appealed his deportation order, arguing that he was not convicted of an aggravated felony because an exception to federal immigration laws states that such an offense is only a misdemeanor if the offense involves only a small amount of marijuana with no proof of a sale.
In analyzing drug trafficking issues, the immigration laws require reference to how the criminal activity is treated under federal law, even if the person was convicted under a state law. "The Supreme Court agreed with Moncrieffe, reasoning that "[s]haring a small amount of marijuana for no remuneration, let alone possession with intent to do so, 'does not fit easily into the "everyday understanding"' of 'trafficking,' which '"ordinarily . . . means some sort of commercial dealing"'", commented Diaz, the Atlanta Immigration Attorney.
"This decision will be hugely beneficial to many immigrants facing deportation right now," said the Atlanta immigration lawyer. "Often they are convicted under the trafficking statute even though they really should have been convicted of simple possession for personal use, which has much less harsh immigration consequences. This decision will eliminate that unfair distinction and give many long-term permanent residents a second chance", concluded the Georgia immigration attorney and head of the Atlanta Immigration law firm's litigation practice.
This is a published U.S. supreme court decision: No. 11–702. Decided April 23, 2013. http://www.supremecourt.gov/opinions/12pdf/11-702_9p6b.pdf
Media Contact:
Karen Weinstock
404-935-0056
Kweinstock (at) visalaw (dot) com
About Siskind Susser:
Siskind Susser is one of the largest immigration law firms in North America and its Atlanta Immigration attorneys, a part of the Atlanta immigration law firm have experience handling all aspects of American immigration and nationality law. Our Atlanta immigration lawyers provide consultations to corporations and individuals on immigration law issues and represent clients before the U.S. government. We are committed to providing quality and efficient service, and are one of the top ranking U.S. immigration law firms.