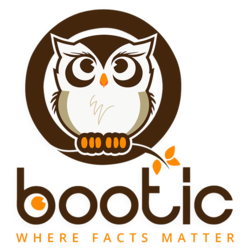 We are excited to be out of beta and showcasing the new Bootic web site
San Francisco, CA (PRWEB) June 10, 2013
Today, Bootic, announced the official launch of its online shopping marketplace, http://www.bootic.com. Bootic's CEO is serial entrepreneur Eric Barbier whose successes include the co-founding of Mobile365 (sold to Sybase) as well as the creation of TransferTo (purchased by Ingenico in 2010). Barbier is reinventing the traditional online marketplace by providing an intuitive shopping experience for consumers and offering a new branded channel of distribution to online retail businesses.
"We are excited to be out of beta and showcasing the new Bootic web site," said Eric Barbier, chief executive officer of Bootic. "Accurate data is often what determines a product purchase. We believe it is important to have one place for our customers to find the very best information about a product, a simple check out and outstanding customer service. We are committed to delivering an experience that makes it easy to find the right product, suited for one's individual needs."
Bootic delivers valuable product information to shoppers through rich product photos, features, and details. Combined with centralized customer service and an easy two-step check out process, the consumer enjoys a more useful online shopping experience, making it easier to make a well-informed purchase. Customers can purchase items from multiple vendors and Bootic handles the entire transaction from flat rate shipping to free returns.
For retail vendors Bootic provides a unique marketplace, unlike any others, offering merchants a new platform to sell online goods - free of charge. Storefronts can quickly get up and running without incurring any set-up costs, listing or on-going transaction fees. By using Bootic's free suite of easy-to-use web-based tools and technology, merchants quickly create their own individualized online shops. Bootic empowers small businesses to enhance their online brand while optimizing a new revenue stream.
About Bootic
Bootic is an online shopping marketplace, with an advanced search engine where consumers can easily find and purchase products from multiple vendors, all in one place. Bootic enhances the shopping experience by providing a rich set of product photos, features and information, centralized customer service, complete with an easy two-step check out process. Bootic's shopping platform is the first-of-its-kind, to allow the shopper to express themselves by editing, adding content, and enhancing the overall product description. Bootic's offers businesses a new branded channel of distribution, providing a free suite of easy-to-use web-based tools and technology to create individualized online shops. Unlike other marketplaces, vendors will never pay any set-up, listing or transaction fees. Founded in 2011, Bootic is headquartered in San Francisco, California. For more information, please visit http://www.bootic.com.