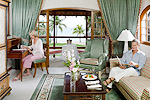 "Go Classy is so excited to have Grand Lido Negril Resort & Spa back as a Clothing Optional Luxury Resort." stated Barnett Bailey COO
Palm Harbor, Florida (PRWEB) June 19, 2013
Go Classy Tours has the reputation for specializing in Nude and Clothing Optional Resorts for over 25 Years. These resorts, draw many clients from around the world who enjoy nude beaches, nude pools, nude bars and nude hot tubs. Grand Lido Negril was a favorite of Nudists and lifestyle clients alike. When SuperClubs re-branded the resort to a Breezes and dis-continued the "Lido" luxury concept the occupancy of the nude side of the Resort fell off dramatically. "Groups just went to other nude resorts that offered the catering and luxury that the clients had become accustomed to," stated COO Barnett Bailey of Go Classy. Blue Diamond Resorts are now the new owners of this clothing optional resort and have reverted it back to the original name of Grand Lido Resort & Spa, and the owners have added back all the "extras" with plans to improve the resort to make it even better than it was.
What does all this have to do with groups some would ask? Not only are the original groups coming back in droves, new ones are choosing Grand Lido Negril for their next group soiree as well!
Nearly fifteen years ago a group of thirty couples began a tradition of spending one or two weeks in February at an upscale resort in Jamaica. The unique part about the facility was it had the finest au naturel facilities in the Caribbean--the best nude pool, nude beach, nude tennis court, and huge nude whirlpool. When the resort closed a few years ago the choice for the group on the island of Jamaica was limited to only a few resorts that were a step down from the elegant and luxurious resort this group was accustomed to. Longing for the days of old, the the group missed its beloved Island of Jamaica. Then the "Surf Song" group heard of the re-birth of Grand Lido Negril, it became sweet music this groups ears. This year the group will return to Grand Lido Negril on February 8 - 15, 2014 and February 15 - 22, 2014. Go Classy Tours has negotiated an unbelievably low rate of $199 per person/per night/double occupancy and as a bonus every third night is free. This special offer is available for a limited time.
For other dates of travel, the Resort is all so offering a Return to Paradise Promotion for people traveling from now until October were guests will pay for 3 and get the 4th night free.
To book this fabulous resort call 888 8Classy or http://www.GoClassy.com.
Caribbean Hideaways / Go Classy Tours was the first Travel Agency in the US to sell Nude Travel. In business for 50 years, "We Know Nude!" stated COO Barnett Bailey, receiving wide-acclaim and awards for personal service and sales to all-inclusive resorts that offer nude facilities such as Hidden Beach, NResort, Desire Resorts, Hedonism II, Breezes Grand Negril & Club Orient. Because of their volume to these Premier Nude Resorts, Caribbean Hideaways has been able to negotiate special rates, group dates and special sales for all of the Nude and Clothing Optional Resorts that they are representatives for.