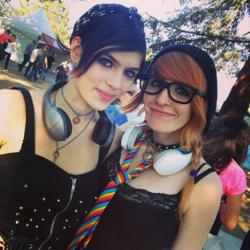 Velodyne is thrilled about our curated boutique on Rue La La, the perfect platform to access our products from anywhere.
Morgan Hill, CA (PRWEB) June 03, 2013
Velodyne Acoustics, the world's leading manufacturer of powered subwoofers and high performance headphones, has announced a partnership with member-exclusive online shopping platform, Rue La La, which will run from June 18-25th. The partnership will feature Velodyne's vFree Bluetooth wireless headphones, vPulse in-ear buds, and recently launched, vLeve headphones. The Velodyne Boutique will open at 3PM EST on Tuesday, June 18th at http://www.RueLaLa.com.
As an extension of the campaign, Velodyne and Rue La La will present a promotional sweepstakes, in which members can enter to win a pair of Velodyne's newest headphones plus a $500 Rue La La credit. In addition, five second-place winners will win celebrated vPulse in-ear headphones and $100 in Rue La La Credit.
Velodyne's campaign will also be integrated within Rue La La's interactive platforms, engaging members through Facebook, Twitter, Pinterest, as well as their blog, "The (Style) Guide."
"Velodyne has been well-received in the art and technology industries," says Velodyne President, Marta Hall. "We have engaged music lovers and audiophiles at events all over the country and internationally. Now we are thrilled about our curated boutique on Rue La La, the perfect platform to access our products from anywhere."
Celebrated in the partnership, Velodyne's vFree headphones produce accurate sound with a 34mm driver, offering Bluetooth connectivity compatible with iPhone®, iPad®, or any other Bluetooth® capable device. The vFree is available in over 35 artist-designed skin styles, customizable to a listener's mood and style. Velodyne's other featured headphones, the vPulse, are in-ear headphones that provide high-definition sound with low-distortion bass. These are available in black, blue, and pink. Finally, the vLeve is Velodyne's latest audio product, designed by international artist and Velodyne president, Marta Hall, and available in matte black, satin silver, and designer skins.
For more information on Velodyne, please visit http://www.velodyne.com.
About Velodyne:
Velodyne Acoustics, Inc., founded in 1983, is universally recognized as the leading manufacturer of high-performance, low distortion powered subwoofers at all price levels. Headquartered in Silicon Valley, California, the company's technically innovative audio products are available through a select group of authorized dealers, custom installers, and distributors worldwide. For more information visit http://www.velodyne.com.
About Rue La La:
Rue La La, a lifestyle online shopping destination, provides its Members with access to curated boutiques of coveted designer offerings at private sale prices. Each day, Rue La La Members can shop for men's, women's and children's apparel and accessories; home décor and accents; and exclusive destinations and experiences in select cities around the world. Rue La La was recognized as the 2012 Mobile Merchandiser of the Year by Mobile Commerce Daily.