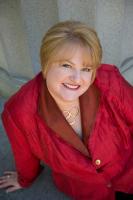 San Francisco, CA (PRWEB) June 03, 2013
Gloria Steinem, women's rights expert and iconic leader in the women's rights movement, presented a vision of the future in which people will find it hard to believe that we ever divided along the lines of gender, race or age in her speech at the Women In Transportation Conference (WTS) in Philadelphia, PA in mid-May (2). She urged conference participants, mostly women working in the "man's world" of the transportation industry, to focus on advancing women in leadership and provide open access to resources that support success. Steinem noted, "If you can't see it, you can't be it" and highlighted the need to see successful women in leadership in order to know that it is possible.
Steinem paints a different picture in her keynote address at the WTS of the statistic presented by the Institute for Women's Policy Research which states that women earned about 80 percent of what men did in 2012 (1). While the wage gap has shrunk since the 1960's, progress has slowed and wage equality is unlikely to become a reality before 2057.
Cynthia Stott, executive leadership coach, mindset and belief system expert and the creator of The Generosity Code™ Changing the Way We Do Business, asked Steinem during the question and answer period, "What ideas or beliefs can we adopt now to help us create this greater vision in the future?"
Steinem answered Stott's question with four steps/ideas to lead us to a future of equality:
1. We are linked, not ranked.
2. We are connected in circles, not pyramids - it's about uniqueness and connection, not hierarchy.
3. We must think in terms of, "I'm no better than anyone else and I'm no worse either."
4. We must remember that fairness is innate - just preserve it. Children spontaneously say, "It's not fair" and "You're not the boss of me!"
In Stott's work as a Federal Reserve Bank examiner, her primary responsibilities were to examine banks under consumer protection laws including gender and race discrimination. Stott now helps business owners and executives achieve more by cultivating a mindset of success. Stott notes that many female clients come to her with beliefs that make them feel limited and hampered by their gender. One such executive believed she was unable to progress based on her gender because she felt she was three times more qualified than the men in her desired position. Through her work with Stott, this executive adopted the belief that all of her skills, talents and experiences - including being a woman - made her uniquely qualified and she was promoted.
By changing what we believe about leadership and success, Stott agrees we can create the future proposed by Steinem where inequality is only a distant memory.
About Cynthia Stott
Cynthia Stott is an Executive Leadership Coach, Empowering Beliefs/Game Changing Beliefs™ Coach and Certified Dream Coach© who has been helping people create what they want since 2005. Stott is also a Reiki Master and ThetaHealing® practitioner and combines these creative and intuitive skills with her nearly 20 years experience in the corporate and government sectors to formulate a highly effective and powerful coaching system that enables executives and business owners to move forward and achieve their goals quickly and easily. In addition, Stott is a Transformational/Motivational Speaker and leads dynamic, innovative and interactive workshops, seminars and team building events. She specializes in strategic planning to promote job satisfaction and increase profits. For more information about Cynthia Stott please visit http://www.cynthiastott.com/ or contact her at support(at)CynthiaStott.com. To sign up for the free tele-seminar: http://www.CynthiaStott.com/Tele-Seminar.html
References:
(1) http://abcnews.go.com/ABC_Univision/News/wage-gap-end-2057/story?id=18890757#.UagnQRx6HzA
(2) https://www.wtsinternational.org/networking/annual-conference/
Press Release provided by: ExpressYourselfWebsites.com