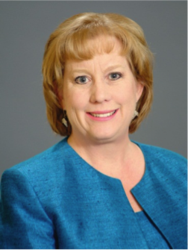 I'm glad to be joining the Healdsburg District Hospital. The district, and the healthcare industry in general, are facing real challenges right now and I look forward to helping the North Sonoma County Healthcare District face them.
(PRWEB) June 04, 2013
In an age of tight budgets and change, Healdsburg District Hospital and its satellite offices are flourishing, providing North Sonoma County with exemplary new leadership and technology. New Chief Executive Officer, Nancy Schmid assumes the role of CEO on July 1 of this year, after serving as CEO of Kingfisher Regional Hospital in Kingfisher, Oklahoma for the past three years. From 2008 to 2010, Schmid was CEO of East Morgan County Hospital in Brush, Colorado.
Ms. Schmid received her Bachelor of Science, then her Master of Art in Health Administration at Brigham Young University. She also holds a Master of Art in Public Administration from the University of Utah. She was hired after an extensive selection process that began in the fall of 2012. North Sonoma Healthcare District Chair, E.J. Neil, is thrilled with their choice. "She has good experience with small hospitals. She's also extremely intelligent and a very fast study. We think she's going to do a good job. We're happy to have her," Neil says.
Schmid's passion lies in rural healthcare, bringing extensive rural hospital experience with her to HDH. With a comprehensive background in electronic medical management, Schmid hopes to bring HDH's electronic medical record implementation project, known as Care Transformation, to the forefront of the hospital's progressive programs.
Neil says, "Ms. Schmid has the full trust and confidence of the Board to lead the district as we implement changes brought on by the Affordable Care Act and the introduction of an Electronic Medical Record (EMR) system."
Joining as a new board member to North Sonoma County Healthcare is Sue Campbell. Campbell also brings a wealth of experience in electronic information systems management with her; working on HealthConnect for three years, Kaiser's electronic medical records system. She replaces Kurt Hahn, who retired in January after serving for 15 years. Campbell will serve on the board until the next General Election in 2014.
Over the years, Campbell has served on various healthcare boards in Marin County and San Francisco, most recently serving on the boards of St. Francis Memorial Hospital and Dignity Health, both in San Francisco. Campbell states, "I'm glad to be joining the North Sonoma County Healthcare District Board. The District, and the healthcare industry in general, are facing real challenges right now and I look forward to helping the District face them. I've worked in the healthcare industry for most of my career, and it's important to me to give back to my community in an area where I can really contribute."
Campbell is also a member of HDH's Care Transformation Steering Committee overseeing the Electronic Medical Record (EMR) implementation at the Hospital. EMR will provide caregivers with timely and comprehensive access to patient information as well as qualifying the hospital for additional federal funding. Campbell states, "It's one of the most important initiatives HDH currently has underway. Its success is critical not only for our patients and the care they receive, but for the ongoing financial viability of the hospital."
"I really have a strong belief in the Care Transformation [electronic medical record implementation] project. It's very important for the hospital to install this electronic medical record system before 2015, which is a point in time where federal funding will stop and the hospital will be penalized if they don't have this. There's millions of dollars at stake," Campbell says.
Both Schmid and Campbell are excited to bring positive change to this already-changing medical care community as the district acquires and implements progressive technology, such as the Toshiba Aqualon '64, a progressive radiology device, and the Toshiba Kalare, a fluoroscopic imaging device, thanks to HDH and Kalmonovitz Charitable Foundation.
"I think the community is our most important partner. I have always been very involved in the communities that the hospital I work in serves. I want to continue to do that. When I walked around town and met many people, they all talk about the hospital. They all loved the hospital. I think it's important that we keep patient satisfaction high and we keep the hospital in the forethought of the community members," Schmid says.