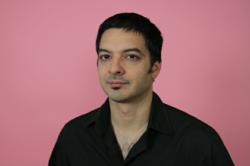 The most exciting and fulfilling seduction begins earlier in the game than the first few moments; to seduce women builds on itself over time.
San Mateo, CA (PRWEB) June 04, 2013
The key to seduce women lies in understanding that seduction starts hours, even days before any actual intimacy, says Dating Expert Carlos Xuma in his new report.
"Most guys are so caught up in how and where and when they should physically touch a woman that they forget that seduction happens primarily in the mind first, and that if they want to truly build attraction and seduction, they should work on it way before that first kiss," Xuma says in his report.
The reality is that seduction depends on anticipation, Xuma explains, and a guy who is effective at building that anticipation will be successful when it actually becomes time to seduce women face-to-face.
"Anticipation is the key to success," he says. "Although a woman can be seduced within moments of meeting a guy, the most exciting and fulfilling seduction begins a lot earlier in the game. It is something that builds on itself over time."
As Xuma assures, this understanding of anticipation and seduction can be used to benefit men who have just met a woman - and also for men in a long-term relationship.
"Even a married couple can heighten seduction this way," he says. "Say the husband gives the wife a sexy, lingering kiss on the way out the door in the morning and then later in the day sends her a text telling her he can't stop thinking about her mouth. Chances are by the time they get intimate later in the day after work, the sparks will immediately fly. It's all about anticipation."
On the same hand, Xuma explains, a guy in the dating game who wants to seduce women can use some of these same techniques to build attraction and anticipation.
"A variety of strategies to build anticipation and therefore increase seduction, are in the report," Xuma says. "All the tips and techniques are pretty basic ones that any guy can incorporate into his own routine and strategy."
As with most areas of the dating arena, a little bit of knowledge can go a long way, Xuma says in his report on techniques to seduce women.
"A lot of the strategies I share with men are not rocket science, but are tried-and-true techniques that have been proven with time," says Xuma. "And it's not that a guy should beat himself up for not knowing these things instinctively - it is not necessarily instinctive behavior. The guy who takes the time to learn these strategies will be ahead of the game."
Carlos Xuma is the author of numerous articles and books, including The Bad Boy Formula, Secrets of the Alpha Male, and the Girlfriend Training Program. He has been a dating expert and attraction adviser for more than 10 years and has appeared on ABC and CBS television and Playboy radio. Xuma has spent years teaching hundreds of men important dating skills and flirting tips for guys, such as how to flirt with girls, how to seduce women, seduction tips, how to get a girlfriend, and how to gain confidence with women. Learn more at his website, http://www.carlosxuma.com.