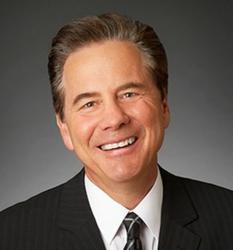 Irvine, CA (PRWEB) June 01, 2013
The National Highway Traffic Safety Administration (NHTSA) recently released new statistics regarding automotive fatalities among young drivers between the ages of 21 and 30. After analyzing 50 years of crash data, the NHTSA determined that young female drivers are 25.9 percent more likely to die in auto accidents than males within the same age range.
Interestingly, the report also discovered that later in life, women are more likely to survive auto accidents than men of the same age. Men as young as 18 reportedly have a better chance of surviving crashes than women, but according to the report, the male advantage "diminishes after age 35; by age 70, female and male drivers are about equally at risk."
That's because occupants' fatality risk was found to increase by about 3 percent for both men and women. Over time, the degree of risk becomes consistent on both sides. As the report states, "Young adult females are more fragile than males of the same age, but later in life women are less frail than their male contemporaries."
"These numbers do shed some interesting light on how auto accidents impact our nation's young people," says Irvine auto accident lawyer Jeff Nadrich. "Every serious accident, though, is a tragedy, and the victims have rights when these tragedies occur. That's why I encourage all auto accident victims to speak with qualified legal counsel, like the attorneys at Nadrich & Cohen, LLP."
According to Nadrich, many victims and their families are unaware of their rights. According to Nadrich, "You can't rely on insurance companies to get you the compensation that you need to get your life back on track after a serious collision. That's why legal assistance is so crucial."
About Nadrich & Cohen: Jeffrey Nadrich is an Irvine auto accident lawyer with Nadrich & Cohen, LLP. The office is located at 7545 Irvine Center Dr., Suite 200, Irvine, CA 92618. Nadrich & Cohen handles all types of wrongful death and serious injury accident cases, including auto, truck, bus, motorcycle, and bicycle accidents, pedestrian collisions, boating accidents, dog bites, defective product cases and nursing home abuse. Victims are encouraged to call 1-800-718-4658 or 714-799-1651 for a free consultation with a Nadrich & Cohen attorney.
Source:
National Traffic Highway Administration: Injury Vulnerability and Effectiveness of Occupant Protection Technologies for Older Occupants and Women; May 2013