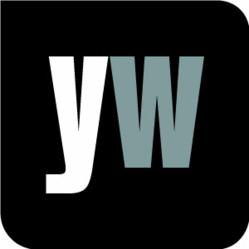 London, UK (PRWEB UK) 14 June 2013
According to a new study, presented this month at an American Heart Association meeting in Baltimore, there's an app that may help doctors save a patient's life during a heart attack. Designed by engineers and critical care physicians, the app helps doctors rapidly diagnose certain kinds of severe heart attacks, called STEMIs, before patients get to the hospital. The app currently is in the experimental stage, but it has undergone field testing.
Dr. David Burt, an associate professor of emergency medicine at the University of Virginia, challenged a class of systems engineering students to develop an app that could shrink images to make them faster to send, but still maintain the clarity needed for diagnoses. He commented, "It's very easy to use; you hold it over the EKG tracing, you snap a picture." He added, "It's very simple but we want it to be very rugged, so that it's kind of like a hammer – it always works." (http://www.healthfinder.gov/News/Article/676527/heart-attack-doctors-soon-may-have-an-app-for-that)
With this in mind, Yourwellness Magazine reported on one of the biggest cardiovascular/heart health studies of all time, for which participants will be monitored solely through their smartphones over a period of 10 years. This will be done through methods such as downloading apps and wearing sensors that will help to track important data such as their blood pressure and their heart rate, which researchers based at the University of California, in San Francisco, will be able to evaluate.
According to Yourwellness Magazine, "There are some fears, however, that the technology available is not quite up to the task yet, although researchers claim that the sheer quantity of data will make up for any problems. Researchers point out that technology is likely to evolve fairly quickly over the lifespan of the participants, allowing them to improve the study further over time."
To find out more, visit the gateway to living well at http://www.yourwellness.com, or read the latest issue online at http://latestissue.yourwellness.com.