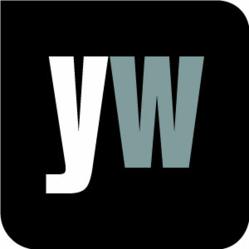 London, UK (PRWEB UK) 22 June 2013
According to a new study, published online May 16th in the American Journal of Public Health, black Americans who live near fast-food restaurants have a higher body-mass index (BMI) than those living farther away. This is based on data of more than 1,400 black adults divided into two groups: those making less than $40,000 per year and those making $40,000 or more per year. Researchers at the University of Texas M.D. Anderson Cancer Centre found those with a lower income were particularly likely to have a higher BMI when living near one of these businesses.
In a university news release, study leader Lorraine Reitzel, an assistant professor in the department of health disparities research at M.D. Anderson, commented, "The results of this study add to the literature indicating that a person's neighbourhood environment and the foods that they're exposed to can contribute to a higher BMI." She added, "We need to find the relationships and triggers that relate to this population's BMI, as they're at the greatest risk for becoming obese and developing associated health problems. Such information can help inform policies and interventions to prevent health disparities." (http://www.healthfinder.gov/News/Article/676449/living-near-fast-food-outlets-might-boost-obesity-risk)
With this in mind, Yourwellness Magazine took a closer look at the obesity epidemic, as well as the rising popularity of weight loss clinics and surgeries. According to Yourwellness Magazine, "Obesity is sweeping the globe along with the sudden availability of cheap and quick to serve processed food. You can find certain fast food restaurants in almost every country on the planet and this is starting to take its toll. Obesity comes with a whole variety of health complications of its own. You'll be at risk for heart disease, diabetes, arthritis and even asthma!"
Yourwellness Magazine noted that weight loss clinics are popping up all over the world to take advantage of the new obese demographic and in a lot of places weight loss surgeries are becoming much more normal. Yourwellness Magazine explained that weight loss clinics in Dubai have performed more than two hundred surgeries recently, and though a lot of the patients have been citizens, several have travelled in from outside the country.
To find out more, visit the gateway to living well at http://www.yourwellness.com.