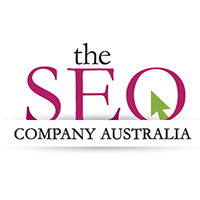 Matt Cutts, head of the webspam team at Google, first announced the next generation of Penguin back in March at an SMX marketing event.
Perth, WA (PRWEB) June 04, 2013
Google aims to deliver the most relevant results based on a search query. The ranking algorithm goes through minor changes almost on a daily basis.
But the Google Penguin update from last year had a significant impact.
The update penalized sites that engaged in shady techniques or participated in link schemes in a deliberate attempt to manipulate their rankings. Even over optimised websites were affected for having too many backlinks with the same anchor text.
Quality is always subjective but factors from website authority to backlink sources and social signals were taken into account as the update was rolled out.
And more than a year later since its implementation, a new update has gone live.
Penguin 2.0.
Matt Cutts, head of the webspam team at Google, first announced the next generation of Penguin back in March at an SMX marketing event.
"It's a brand new generation of algorithms. The previous iteration of Penguin would essentially only look at the home page of a site. The newer generation of Penguin goes much deeper and has a really big impact in certain small areas," Cutts said at the event.
And over two months later, Cutts has recently posted on his personal blog to confirm that the new update is now complete. If the update is anything like Panda or the original Penguin, the changes will be significant.
So what can webmasters expect in the coming months?
Cutts has made it clear in a Google Webmaster Help video that the update will aggressively target blackhat spam more so than the previous updates. He also made it clear of the importance of delivering high quality content and providing an excellent user experience to visitors.
The following is a list of items to expect from the update.
Content: Quality content will be even more important. The kind that gets shared across social networks and genuinely provides value to its target audience. New research even shows a direct correlation between social signals and increased rankings.
Links: Buying backlinks or acquiring them from questionable sources will be even more risky. Cutts has even mentioned that several large link networks have already been identified and action will be taken accordingly.
Authority: Websites with more authority in their niche will rank higher for related keywords. Authority is calculated using a range of metrics including domain age, content, backlinks and social signals.
Malware: The new algorithm changes also aim to quickly notify webmasters if they are victims of malware or hacking. Keeping sites secure will be even more important.
Design: Google has already made it clear that site structure matters. But not just for better crawlability as design also improves user experience.
The Penguin 2.0 update is set to be more comprehensive than prior updates.
SEO is still highly effective to increase online visibility and brand awareness. The new update means the emphasis has changed. And websites that focus on quality stand to benefit the most.
About The SEO Company Australia
The SEO Company Australia is the leading SEO firm in Australia with offices in Perth, Sydney and Melbourne. The company offers a variety of marketing packages and services all designed to boost visibility in the search engines.
Contact us for details about services and how we can increase your reach online.