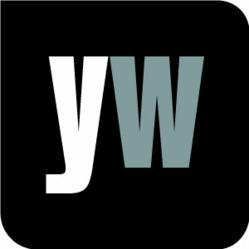 London, UK (PRWEB UK) 15 June 2013
According to a large, long-running Australian study, published May 16th in the journal Stroke, women in their 40s and 50s who suffer from depression are almost twice as likely to have a stroke as women who aren't depressed. This finding is based on data on more than 10,000 women, between the ages of 47 to 52, who took part in the Australian Longitudinal Study on Women's Health. Depressed women were 2.4 times more likely to have a stroke than women who weren't depressed.
Lead researcher Caroline Jackson, an epidemiologist in the School of Population Health at the University of Queensland, commented, "Although the absolute risk of stroke is low in mid-aged women, depression does appear to have a large adverse effect on stroke risk in this age group. Our findings, however, suggest that depression may be a stronger risk factor for stroke in mid-aged women than was previously thought." (http://www.healthfinder.gov/News/Article/676502/depression-may-boost-stroke-risk-in-middle-aged-women-too)
With this in mind, Yourwellness Magazine reported on another recent study from researchers at the University of Southern California in Los Angeles, who found that one in twelve stroke survivors think about suicide or believe that they would be better off dead. Yourwellness Magazine noted that, during the study, around 8% of stroke survivors reported suicidal thoughts, in comparison to just 6% of heart attack survivors, 5% of diabetes sufferers and 4% of cancer survivors. The researchers found that more suicidal thoughts were scored in those who were younger, overweight, poorer, female and unmarried.
According to Yourwellness Magazine, "The study highlighted that these numbers are higher than those suffering with other health problems such as heart attacks or cancer, which suggests that depression following a stroke is more of a serious affliction than we first realised. The study is the first which has delved into the specifics of the suicidal thoughts rather than simply depressive thoughts."
To find out more, visit the gateway to living well at http://www.yourwellness.com, or read the latest issue online at http://latestissue.yourwellness.com.