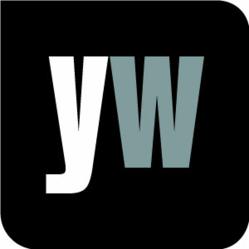 London, UK (PRWEB UK) 16 June 2013
According to a new study, published May 16th in the New England Journal of Medicine, Canadian public funding of assisted reproductive technology, including in vitro fertilization (IVF) treatments, broadens the range of couples who seek treatment for infertility by attracting a more diverse population. This is based on data on nearly 3,600 couples. Of those, 436 sought treatment before the policy change, 821 immediately after and 2,316 eight months after the policy change.
Phyllis Zelkowitz, director of research in the department of psychiatry and senior investigator at the Lady Davis Institute of the Jewish General Hospital, in Montreal, commented that after the policy change, "we found larger numbers of lower income, less well-educated, unemployed people seeking fertility treatment." (http://www.healthfinder.gov/News/Article/676408/public-funding-spurs-couples-to-seek-fertility-treatment) Unemployed couples seeking treatment rose from 3.6% to 11.6% eight months later, while the proportion of treated couples with college degrees declined from 68% to 63%.
With this in mind, Yourwellness Magazine reported on another study, which recently found that fertility treatment does not increase the risk of women developing breast or gynaecological cancers. Yourwellness Magazine reported that for the study, which was published in the journal Fertility & Sterility, researchers from the Hormonal and Reproductive Epidemiology Branch of the National Cancer Institute in Maryland analysed the medical records of more than 67,500 women who had had IVF treatment between 2004 and 2011 and almost 20,000 women who had gone for treatment but did not receive IVF.
Yourwellness explained that while there was a slightly higher risk of ovarian cancer the more rounds of IVF that a woman went through, this may have been down to chance and there was no increased risk of a woman developing breast or endometrial cancer if she had received IVF. According to Yourwellness Magazine, "However, as women seeking IVF treatment are already having problems with their ovaries, the risk of ovarian cancer may already be present without IVF. And because women seeking IVF are closely examined and monitored by their doctor, any sign of ovarian cancer would be picked up quickly."
To find out more, visit the gateway to living well at http://www.yourwellness.com, or read the latest issue online at http://latestissue.yourwellness.com.