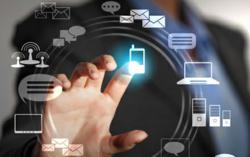 You never change things by fighting the existing reality. To change something, build a new model that makes the existing model obsolete. - Richard Buckminster Fuller
(PRWEB UK) 3 June 2013
The launch opened with short introductions from ITW Networks' Director, Matthew Wolstenholme, and Paul Conneely, the evening's facilitator. It was followed by talks from:

The Chief Executive of Scarborough Borough Council who highlighted a clear focus, continuous dialogue with the public and a thorough understanding of how both the public and the organisation's needs were central to the success.
The Deputy Director of Digital and Corporate Communication at DCLG who emphasised the eagerness of DCLG to help and support Local Government wherever possible, the keenness of the government to solve any issues it can and ready the ground for the changes that are afoot.
Esri UK's Practice Leader in Public Sector Practice emphasised the need for local councils to be savvy in their take-up of new services, to avoid finding themselves out-of-pocket and digitally defunct a few years down the line.
Representation from the Local Government Association outlined the different initiatives currently supported by the LGA in the effort to aid, speed up and improve the restructuring of local services for the modern era.
Throughout the evening, improving communication channels and relationships between councils and their citizens were a central theme. Yet equally, it was highlighted that 'digital' does not have to only mean communication – today's digital platforms allow for digital service provision as well, in its many facets, enabling councils' human and financial resources to be better allocated to those areas of service that truly need them.
Going forward, Leading Locally in a Digital World will look at the place of digital in local services and the role of leadership in an increasingly instant world.
The next engagement of the programme will take place on 6th June – an innovation and best practice group, entitled "Busting the myths - the user experience of digital". The forward calendar is available here.
ITW Networks work closely with government departments, local public bodies, global and national firms, SMEs and academic and third sector organisations to identify, share and diffuse innovations and best practices in public services reform.