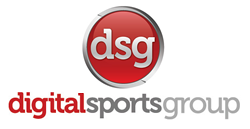 We have been so impressed by the standard of writing from all of our writers and we have had some phenomenal stories that have literally been read by millions of sport fans this month
(PRWEB UK) 3 June 2013
The award is considered important to the future of sports journalism and the network has promised the award will continue to grow over the coming year. DSG claim the award will become UK's biggest for sports journalistic talent.
Almost one hundred writers were considered for the second award in May with the expectation that as many as five hundred will enter by the end of the year.
DSG believe that with their huge audience, writers are able to quickly raise their profile and gain valuable insights into writing for today's modern web based audience.
The winner of the award for May was a writer who writes under the name 'All Blue Daze' and takes the award for the second consecutive month, a very close second was Rich Panzarino and taking third was Chaitanya Goparaju, a top three writer for the second time.
Head of Operations at DSG, Matthew Tait had this to say "We have been so impressed by the standard of writing from all of our writers and we have had some phenomenal stories that have literally been read by millions of sport fans this month. Judging this month's winner was extremely difficult with very little to split the top five writers. The fact that Sport.co.uk is attracting a rapidly growing audience suggests people love to read the networks articles. I would also like to take this opportunity to invite anyone who has the desire to be published and read on the UK's largest independent network to sign up for June."
Simon Boynton, Managing Director of DSG believes that Sport.co.uk is the most important sport site for new sports writers. "Sport.co.uk has grown rapidly since its re-launch in mid January in both coverage and readership and we are extremely proud that our writers have grown with us and the audience. We have no doubt that the DSG Writer of the Month award is rapidly becoming the biggest award of its kind for sport writers."
Digital Sports Group are the official partners of the PFA and publish sites such as football.co.uk, sport.co.uk and the Footymad network.