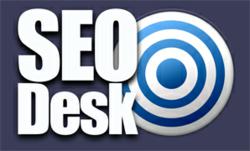 (PRWEB UK) 1 June 2013
The Natural Skincare Company is very happy to announce that they are entering into a business partnership with SEODesk. This relationship aims to improve the online presence and awareness of The Natural Skincare Company which is something that SEODesk have a great record of experience and success in.
The Natural Skincare Company has seen interest in their products and services grow largely by word of mouth promotion and the firm are keen to capitalise on this growth. The fact that every product sold by the firm has been personally tested by the firm's owner Amanda and her team provides a level of confidence that is very welcome in the current climate.
The firm stocks a wide range of natural skincare products for men and women with specialist focus on haircare products, tanning products, mother and baby products and products that are vegan-friendly. The Natural Skincare Company is proud to stock top quality brands like Paul Penders, Geoskincare and Caribbean Blue, which ensures that every user can get high quality salon skincare from the comfort of their own home.
While The Natural Skincare Company believes in a fresh and organic approach to skincare products, SEODesk believe in a fresh and organic approach to search engine optimisation. The company has helped a great number of online sites reach the first page in Google for relevant search terms and both parties are confident that this new relationship will bring about strong results.
Everyone can benefit from a new look and a fresh approach to looking after themselves and this approach by The Natural Skincare Company sees them lead the way in this regard. Working closely with SEODesk will allow both companies to focus on their core strengths and skills, which should bring benefits to all parties and customers.
About The Natural Skincare Company:
While there is no doubt that being ethical and natural is very much in trend at the moment, The Natural Skincare Company has been operating in this field for a number of years. The company also goes to great lengths to ensure that they provide great products with every item stocked by the firm personally tested by the site owner and her team. Anyone looking for assurance in the skincare market can trust what The Natural Skincare Company sells.