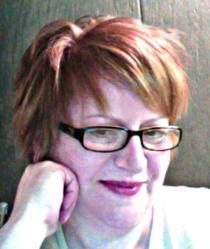 "Mine is a grab bag of stress reduction methods that individuals can use as they want, when they want, and, they work."
London, Ontario (PRWEB) June 20, 2013
When a vehicle is damaged, most car owners know who to call.
When a dog is ill, a vet is the answer.
When an individual is sick, a doctor is summoned.
What does one do with chronic feelings of overwhelm and anxiety?
One can talk to a doctor or specialist. Self-help books ease the mind. Conventional remedies offer temporary relief.
Or, one can do what many do: ignore the problem entirely, push tension away, pretend it doesn't exist, until a chronic sense of unease culminates and spirals out of control.
"Pretending that worries can be removed from your life by ignoring them doesn't work," Gardiner says. "There is little respite from pressures in this life. Only a person's willingness to manage worry - by themselves, for themselves."
How does one do that?
"An individual experiencing chronic angst has to identify what his or her major stress triggers are. That's the first step towards managing anxiety. If an individual ignores the triggers, those upsetting situations will recur, over and over again."
Stress triggers - which emanate from the actions of specific people, places and circumstances in one's daily life - are generally consistent.They are based around unresolved issues. Stress always has a "reason" behind it. The 'reason' is different for each person.
Once triggers are identified, whether by an individual, counsellor or mental health professional, Gardiner's strategies can then be used, in tandem with other methods, as desired, to address or even eliminate them. The strategies can be used a few at a time or many at a time.
"Mine is a grab bag of methods that individuals can use as they want, when they want, and, they work," Gardiner says, having discovered them through trial and error, in a lifelong search to ease her own struggles with anxiety and depression.
Buying Time is a good example of a strategy that works to reduce anxiety. It's based on the premise that individuals have too much to do everyday and feel guilty when projects and chores are not completed quickly.
"The truth is, not everything has to be accomplished right away. Tasks and goals can be scheduled for next week, or even next year," says Gardiner. "The urgency we create in our lives for achieving goals, wants and needs is of our own making. The idea of 'buying time" is a new way of approaching life."
Saying the word "No" is an equally effective barrier to tension, and a difficult word for most people. However, it's only when an individual learns be assertive that life improves and brightens.
Humour has an equally powerful effect on anguish.
"Life is not an emergency. People take life too seriously. There are so many things to laugh about, find humour in, every single day."
Indeed there are so many methods one can employ to reduce pressure. But there has to be a willingness to embrace these methods, use them, and change one's negative stress perceptions. Gardiner's 19 strategies are designed to show readers how this can be achieved.
Abby Gardiner has a Master's Degree and has been a professional writer for over 27 years. She has had her own freelance writing and research business since 1987 and has written on almost every subject and platform - from gardening and government reports, business to babies, travel to technology. She has been married for over 31 years, is a mother to two adult daughters. Her website was launched in July of 2012.