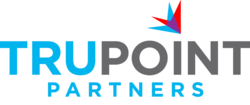 When left unchecked, Fair Lending and HDMA risk can stall growth, undermine acquisition plans, hinder profitability and damage an organization's reputation
Charlotte, NC (PRWEB) June 04, 2013
TRUPOINT Partners, an independent regulatory compliance organization, announces Q1 2013 revenue growth of 112% as compared to Q1 2012, fueled by growth in their client base, including banks and mortgage lenders.
The company attributes its success to several factors. "In the past year, we have enjoyed extremely high renewal rates, and many of those clients have contracted for additional services in 2013," says Trey Sullivan, President and CEO of TRUPOINT Partners. "We have added multiple products including Remote Fair Lending Risk Assessments, APR Variance Reporting and enhanced Peer Group analysis. These professional services combined with our analytic reporting systems help our client's manage Fair Lending compliance effectively and at less cost."
During Q1 2013, TRUPOINT Partners added six additional staff members and signed two significant partnerships with Computer Services, Inc. (CSI) and ISGN. CSI now offers TRUPOINT Partner's Comparative Analytics Engine, a tool that simplifies compliance with Fair Lending, the Home Mortgage Disclosure Act (HMDA) and the Community Reinvestment Act (CRA), to CSI's customers.
ISGN has partnered with TRUPOINT Partner's to offer a comprehensive Consumer Financial Protection Bureau (CFPB) Mock Audit™ to ensure financial institutions and mortgage lenders maintain compliance with the changing regulatory environment, CFPB rules and Fair Lending requirements.
"When left unchecked, Fair Lending and HDMA risk can stall growth, undermine acquisition plans, hinder profitability and damage an organization's reputation," explains Sullivan. "We understand the challenges facing financial institutions today and work hard to empower them to successfully navigate this ever-changing regulatory environment."
TRUPOINT Partners offers the cloud based software tools and in-depth compliance consulting expertise to uncover compliance risk, provide guidance and prepare financial institutions for regulatory audits.

About TRUPOINT Partners
Based in Charlotte, North Carolina, TRUPOINT Partners serves over 400 financial institutions nationwide in Fair Lending, HMDA, CRA and related services through a unique blend of data analytics and compliance expertise. The Company's cloud-based TRUPOINT Analytics platform enables financial institutions to access hundreds of reports and analysis using public, private and proprietary data. In addition to their analytics platform, TRUPOINT Partners also offers Risk Assessments and professional consulting services to help financial institutions manage regulatory risk.