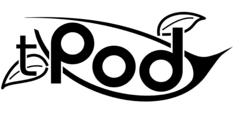 I just wanted to take a brief moment to tell you that the tPOD1 was an excellent device to have during the Moore tornado this week. It was a great light source for our room while the electricity was not available. PT - Moore, Oklahoma
Traverse City, Michigan (PRWEB) June 04, 2013
Tellurex Corporation announces consumer-friendly price reduction on its inaugural tPOD1 personal micro-power generator. The tPOD1 is the company's flagship product in a planned line of personal micro-power generators and accessories offered by Tellurex.
Introduced through its successful Kickstarter.com campaign, the tPOD1 is powered by the heat generated from a common tea candle. The compact, portable tPOD1 delivers critical, bright LED light to off-grid or denied-grid victims of violent weather or other emergency power outage conditions most of us experience.
Tellurex's Craig Tremp, President and COO states, "Its broad consumer appeal and acceptance as a convenient and necessary emergency personal power generator has motivated our management team to make it even more affordable to millions worldwide." Tremp further added, "We've been successful in driving down production costs, allowing us to to reduce the retail price from $69 to $49 and pass these savings on to consumers. We see the tPOD1 and future tPOD products as necessary tools for all consumers to provide them with power on demand when disasters strike."
Tellurex Corporation is a Traverse City, Michigan-based company, pioneering thermoelectric products and applications. The company develops its own products and also collaborates with others to advance its technology and product design into medical testing equipment, wireless sensors, thermally controlled enclosures and off-grid power generation. The company's customer base extends around the world.
For more information, please contact Rich Harmon at (231) 947-0110.