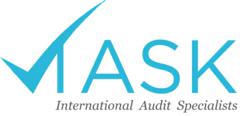 Wayne, New Jersey (PRWEB) June 04, 2013
"TASK International is proud to be a member of the Forum of Firms," said Michael H. Parness, CEO & Executive Director, "We have embraced the high-quality assurance and ethics standards required of Forum members in order to serve the public interest and to help raise the standards of international auditing."
The Forum of Firms is an association of international networks of accounting firms. These firms perform audits of financial statements that are or may be used across national borders. The Forum's goal is to promote consistent and high quality standards of financial reporting and auditing practices worldwide. It conducts its business through its executive arm, the Transnational Auditors Committee (TAC), which is also a committee of the International Federation of Accountants (IFAC). The members of the TAC are nominated by Forum members.
In order to achieve membership status, TASK International had to commit to meet, with respect to transnational audits, the Forum's membership obligations, which require members to:
•Maintain quality control standards in accordance with International Standards on Quality Control issued by the International Auditing and Assurance Standards Board (IAASB) in addition to relevant national quality control standards and conduct, to the extent not prohibited by national regulation, regular globally coordinated internal quality assurance reviews;
•Have policies and methodologies for the conduct of transnational audits that are based, to the extent practicable, on ISAs issued by the IAASB; and
•Have policies and methodologies that conform to the International Ethics Standards Board for Accountants' (IESBA) Code of Ethics for Professional Accountants and national codes of ethics.
As of January 2013 there are 23 Forum members. As a member of the Forum, TASK International is entitled to indicate Forum membership on our website, on letterhead, and in our publications.
TASK International is a dynamic global network of independent business advisors and accountancy firms; it exists to support and advance the development of its member firms worldwide. The association has over 50 years of combined experience in facilitating communication tools, best practices knowledge exchange, networking and resource sharing among its member firms.
TASK supports a growing global community of financial professionals who share insights and strategies through a multitude of innovative, interactive and educational forums and annual events to drive individual member leadership and professional excellence. As international business activity continues to grow, knowledge of global markets, their unique requirements and potential pitfalls are essential for accounting advisors. TASK offers many opportunities for personal relationship-building that facilitate connections with other member firms to effectively meet the needs of clients who are active globally and require international counsel and expertise.
Members of this dynamic and selective network offer local expertise and client services to expand their business by combining resources and referrals with other firms. The TASK network brings deep local knowledge and business acumen to the often complex demands of multi-national business endeavors and enterprises.
TASK members include:
AUDIAXIS AUDITORES S.L.P., Barcelona, Spain
ARTI DEGER GROUP, Istanbul, Turkey
BYRNE CURTIN KELLY, Dublin, Ireland
ESTUDIO VILLARES Y ASOCIADOS S.R.L., Buenos Aires, Argentina
FAZAL MAHMOOD AND COMPANY, Lahore, Pakistan
JEFFREYS HENRY LLP, London, United Kingdom
JOORE NV, Tilburg, The Netherlands
KONG, LIM & PARTNERS, LLP, Singapore, Republic of Singapore
MAHENDRA ASHER & CO. CHARTERED ACCOUNTANTS, Dubai, United Arab Emirates
MALLAH FURMAN & COMPANY, P.A., Miami, Florida
MORGAN LLP, Vancouver, Canada
NAWROT & PARTNER GMBH, Köln, Germany
RBZ, LLP, Los Angeles, California
R.M. AJGAONKAR & CO., Mumbai, India
ROY VARGHESE & ASSOCIATES, Chennai, India
RSW ACCOUNTING & CONSULTING, Montreal, Canada
SALAKI & SALAKI, Jakarta, Indonesia
TRIGS-AUDIT, St. Petersburg, Russia