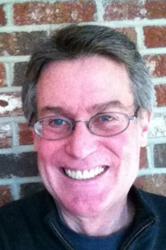 I'm excited and honored to be joining GoodLeads and look forward to the challenge of accelerating their growth and extending their brand.
Salem, New Hampshire (PRWEB) June 04, 2013
Good Leads®, http://www.goodleads.com, an industry leader in outsourced business development services, bolstered its management team by adding an industry veteran to the leadership team. Jerry LaGrange signed on recently supporting Good Leads® continued success. Jerry is serving as Senior Director of Sales reporting to Bob Good, CEO at Good Leads® and will be responsible for revenue management and strategic relationships with Enterprise accounts.
Bob Good, CEO of Good Leads®, adds, "We are confident that Jerry's experience and entrepreneurial spirit are the right combination for success in achieving our aggressive corporate objectives. Jerry has 30 years of sales and operations experience in the high tech industry."
LaGrange, when speaking about the current state of the industry, said that statistics indicate "that 50% of all North American companies use a contract business development force in some capacity and this number will increase by almost 10% this year alone." That number is even more significant when the high tech industry is analyzed on its own. "The expense of client acquisition combined with the demands on closing sales sooner, now makes, or should make, 'just-in-time' lead generation and pipeline management services a 'must have' on every marketing and sales executive wish list," added LaGrange.
As an accomplished business strategist and trusted sales and operations leader, LaGrange hits the ground running in his assigned task of accelerating the established dynamic growth of Good Leads® top and bottom lines. LaGrange leverages 30 years of hands-on executive experience in sales, marketing, operations and management to bring Good Leads® clients the results they demand.  LaGrange has held senior positions at Celestica, Manufacturers Services Ltd, Telesales, White Mountain DSP, Marshall Industries and Arrow Electronics. LaGrange is passionate about business process optimization and achieving a lowest total cost of ownership for the companies he has served. He carries that same philosophy to GoodLeads and the clients served to ensure value is realized with an appreciable ROI.  LaGrange holds a Masters in Business Administration from Columbia University in New York having majored in both Finance and Operations.  His undergraduate degree is from Boston University where he majored in English.
About Good Leads®:
Good Leads®, (http://www.GoodLeads.com) is a leading provider of outsourced business development services including customer acquisition, qualified lead generation and qualified voice to voice and face to face appointments. For almost ten years, Good Leads® has partnered with domestic and international institutions, from high tech to governmental agencies, to develop and implement a business development strategy as part of their integrated marketing plan.
Contact: Jim Muller Director of Public Relations Good Leads® 603 894-5323 ext. 251
http://www.GoodLeads.com