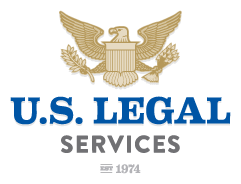 Employers are directly affected by the state of their employees' financial well-being.
Jacksonville, FL (PRWEB) June 03, 2013
U.S. Legal Services, a leading national provider of legal insurance plans to employers, announces a new white paper outlining the ties between employees' financial concerns and their legal needs, and the effects of these concerns on workplace behavior and performance. In the current economic climate, the need for sound management of both financial and legal issues has increased but many Americans lack the resources to obtain help. According to the whitepaper, employee benefits that include financial and legal services are one solution that benefits employers as well.
Prepared by U.S. Legal Services' Director of Business Development Anne-Marie Hulsey, the whitepaper includes statistics that show the stress that living paycheck to paycheck, using long-term savings to meet financial obligations and missing payments on bills has on workplace behavior. "People spend more time at work than they do at home, so employers are directly affected by the state of their employees' financial well-being," says Hulsey. "Some of the negative effects include wasted time at work, poor job performance, absenteeism and presenteeism, and increased healthcare costs."
In addition to the voluntary legal benefits plan that U.S. Legal Services offers, which gives employers a no-cost enhancement to their company's benefits package and gives employees an affordable way to prevent or resolve their legal issues, the report points to financial coaching programs as a benefit recommended to help employees with their personal finances.
A comprehensive financial wellness program can help its members meet their financial challenges with the assistance of a "money coach" who works with them to create stable financial lifestyles. Programs may also include access to free online documents and resources, monthly financial education webinars and more.
Employers who provide enhancements such as financial services and prepaid legal plans to their benefits packages realize the return in a number of ways, Hulsey adds. "The services included in our Legal and Financial Wellness Initiative have a positive impact for employers," she says. "A reduction in turnovers and payrolls costs and an increase in productivity are just the beginning of what these services can do for employers. Even better, however, is the improvement in employee's overall quality of life these benefits can bring."
To view the "Legal and Financial Wellness Initiative" whitepaper and learn more about U.S. Legal Services and its legal service plans, please visit http://www.uslegalservices.net.
ABOUT U.S. LEGAL SERVICES
Founded in 1974, U.S. Legal Services serves members, employers, attorneys and agents in all 50 U.S. states, the Virgin Islands and Puerto Rico. We offer the most comprehensive legal benefit plans and best customer service in the industry. U.S. Legal Services' plans give its members the power to manage their legal matters simply and effectively, providing access to the services of attorneys in their areas. U.S. Legal Services is headquartered in Jacksonville, FL. For more information about U.S. Legal Services, call 1-800-356-LAWS or visit http://www.uslegalservices.net.