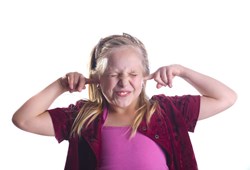 Orange, CA (PRWEB) June 03, 2013
It's official, as of June 3, 2013 FHA mortgage insurance is permanent for the life of the loan. This is inline with the government effort to reduce the liability of FHA-backed mortgages and comes as a surprise to many homebuyers.
Alternatives to FHA mortgage insurance are sought after but rarely found. In many cases, these "alternatives" require a large down payment in conjunction with a conventional loan.
FHA has long been seen as the most affordable loan program for first time homebuyers, however, after the economic collapse, these federal mortgages have become more costly. For the past three years, FHA mortgage insurance premiums have increased. This June, the monthly mortgage insurance premium will become permanent for the life of the loan.
Broadview Mortgage has begun to offer lower cost conventional alternatives to FHA.
"Most people don't know that you can get a conventional loan with 5% down, pay half the mortgage insurance premium as FHA, and still be competitive in this market," says Scott Schang, a branch manager for Broadview.
The two most notable options available are:
1. Lender Paid Mortgage Insurance (LPMI)- The mortgage lender pays for the mortgage insurance in exchange for a slightly higher interest rate.
2. Mortgage Insurance Single Payment- This is a popular option for homebuyers who do not want to pay monthly premiums or take a higher interest rate. In many cases, mortgage insurance companies give discounted pricing on these premiums when they are paid for upfront.
"Each person's financial situation is unique. For some people, the best option may still be an FHA loan. The best way to know is to speak to a qualified loan officer," says Schang.