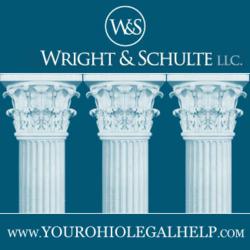 Wright & Schulte LLC, an experienced Ohio Auto Accident law firm is always here to help Ohio personal injury victims . Call for a free consultation 513-381-4878 or visit www.yourohiolegalhelp.com
Dayton, OH (PRWEB) June 03, 2013
The experienced Ohio auto accident law firm of Wright & Schulte LLC has filed an Ohio auto accident lawsuit on behalf of a North Carolina man in the Court of Common Pleas of Montgomery County, Ohio Civil Division against a Dayton, Ohio man and the Permanent General Assurance Corp after the defendant allegedly collided with the plaintiff near Franklin Street in Dayton. The lawsuit alleges negligence, negligence per se, and makes uninsured/underinsured claims. (Case No. 2013CV01598)
According to the Ohio auto accident lawsuit, the plaintiff was driving his 2001 Ford Taurus on S. Ludlow in Dayton when the Defendant failed to yield the right of way to the Plaintiff and collided with the Plaintiff's vehicle. The complaint charges that because of the alleged negligence and failure to exercise due care of the defendant, the plaintiff suffered injuries to his neck, arms, legs, back, and head, including a concussion.
If you or someone you love has been injured in an Ohio auto accident and you need an experienced Ohio highway accident attorney, let the legal team at Wright & Schulte LLC fight to protect your rights and help you get the maximum compensation for all of your physical injuries and economic losses. To learn more about all of the ways our firm can help, we urge you to contact Wright & Schulte LLC for a free, no obligation Ohio highway accident lawsuit evaluation today by going to yourohiolegalhelp.com or by calling 937-222-7477.
The complaint says that because of the auto accident, the plaintiff incurred medical costs of more than $6,000 for the injuries to his knees, legs, back, and head, lost wages of more than $1,000, and more than $1,000 in property damage. The plaintiff has also suffered the loss of the enjoyment of life and will continue to endure future pain and suffering and medical costs. The complaint seeks judgment for compensatory damages of more than $25,000. The lawsuit also seeks judgment against Permanent General Assurance Corporation under the terms and conditions of his insurance policy for underinsured/uninsured coverage and medical payment coverage.
About Wright & Schulte LLC
Wright & Schulte LLC, a personal injury firm, is dedicated to the belief that America's legal system should work for the people. Every day, the attorneys of Wright & Schulte LLC stand up for the rights of people who have been injured by the negligence or misconduct of others. Whether it is a personal injury due to a highway accident, medical malpractice, product liability, nursing home abuse, a construction accident, wrongful death, or any other lawsuits we are always here to answer any questions and help in any way we can. It costs nothing to talk to us, so schedule a free initial consultation. There is no obligation. You can have the advice of a respected legal professional. Contact our office at yourohiolegalhelp.com or by phone at (937)-222-7477 to set up your free appointment.