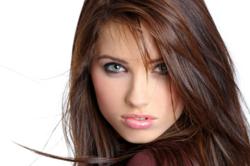 The recovery process seals the deal for the cosmetic surgery. A successful recovery preserves the work that was done during the operation and allows the patient to enjoy their new, youthful appearance for many years to come
Newport Beach, California (PRWEB) June 03, 2013
"Throughout my many years of practice, I have noticed that patients prefer to have their plastic surgery procedures completed during months where they will be staying indoors anyway. It proves to be the best time," Dr. Sadati explained.
The following are three popular reasons for choosing to have a facelift procedure or another plastic surgery during the fall and winter months:
It's convenient to stay inside, making the recovery easy to handle for many patients. Newport Beach patients find that the cool, cloudy weather that arrives around September and stays through February or March is perfect for their recovery experience. They aren't tempted to go outside and enjoy the sunshine or the beaches. This means they don't feel frustrated or down about the fact that they are missing out on any activities with friends and family. The cool weather also makes it easy for patients to remain covered up and protect their vulnerable skin after their operation.
It's a chance to take a break from work and enjoy a stay-cation at home. Life gets busy, and work can be stressful. While recovering from surgery isn't always the vacation of a lifetime, it does give patients a time to rest and relax at home. Dr. Sadati often recommends that patients spice up their recovery by enjoying carry out from a new restaurant or renting an exciting movie they haven't seen before. It helps to keep their morale high and spirits up.
It's the perfect gift for the holidays. A facelift procedure is an opportunity for patients to improve their appearance while boosting their own self image. There isn't any better way to celebrate the holidays than with a brand new look and outlook on life.
No matter what time of year a patient chooses to have their procedure completed, it's important that they pick a time that is convenient for them. Young patients who are in high school or college may choose to have their plastic surgery procedures completed during summer break while older patients might choose their holiday break in December to undergo their operations. Dr. Sadati reminds patients that it's important to choose a time where they can really prioritize their recovery as it's important that they rest and stay off of their feet for at least 7-10 days.
"The recovery process seals the deal for the cosmetic surgery. A successful recovery preserves the work that was done during the operation and allows the patient to enjoy their new, youthful appearance for many years to come," Dr. Sadati notes.
Patients who are interested in the facelift procedure and other cosmetic surgery options are encouraged to contact Dr. Sadati's office to set up a free cosmetic consultation. At that time, they can also discuss the surgeon's availability and choose a time during the year that works best for them to have their procedure performed.
For more information on this trend and other trends related to cosmetic surgery, contact Dr. Sadati's office today.