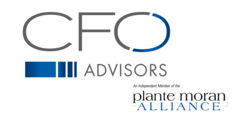 We empower our customers to become proactive with their data and incorporate our Business Analytic tools into their culture.
Novi, Michigan (PRWEB) June 03, 2013
CFO Advisors, LLC has joined the Plante Moran Alliance, extending the services of its leading business analytics consulting practice to a wider network within the food & beverage and retail industry segments. Through the application of mobile and innovative business analytics, CFO Advisors provides companies with the tools to leverage their data into improved financial performance and increased business value.
"Making smart, proactive business decisions requires more than just data. Our deep restaurant industry experience and knowledge, benchmarking, and use of visual analytical tools allow us to easily deliver intuitive relationships between otherwise disparate data to executive decision makers. This is the key to turning mountains of information into insightful observations with actionable tactics" stated Gregory Thomas, partner CFO Advisors. "We empower our customers to become proactive with their data and incorporate our Business Analytic tools into their culture. We're very excited to have the opportunity to work with Plante Moran and extend our services to a broader range of restaurant and retail companies."
About CFO Advisors
CFO Advisors is a leading outsourced CFO strategy and advisory company for middle-market companies in the multi-unit restaurant industry. CFO Advisors utilizes advanced Business Analytics to assist companies in making proactive business decisions utilizing leading edge data visualization tools, industry best practices, and nearly twenty years of hands-on operational experience with numerous brands and management teams across the country. Clients discover higher profitability and greater guest satisfaction through the use of our systematic and intuitive analytic process. CFO Advisors Business Analytics - Better Outcomes- Smarter Decisions - Actionable Insights. For more information please visit us at http://www.thgcfo.com or contact Gregory Thomas at gthomas(at)thgcfo(dot)com or Meg Potts at mpotts(at)thgcfo(dot)com.
About Plante Moran
Plante Moran is the nation's 11th largest certified public accounting and business advisory firm, providing clients with financial, human capital, operations improvement, strategic planning, technology selection and implementation, and family wealth management services. Plante Moran has a staff of more than 2,000 professionals in 21 offices throughout Michigan, Ohio, Illinois, Monterrey, Mexico, Mumbai, India and Shanghai, China. Plante Moran has been recognized by a number of organizations, including FORTUNE magazine, as one of the country's best places to work. For further information, visit them on http://www.plantemoran.com.