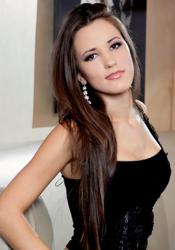 We are delighted to see this massive growth in memberships from American men. The majority of our clients are successful men who have important careers and busy lives
(PRWEB) June 01, 2013
Millions of men from the USA are finding companionship and romance as a result of their memberships with AnastasiaDate. The internationally renowned online dating service announced high growth in new memberships from American men who want the opportunity to connect with beautiful and charming international ladies.
AnastasiaDate is known for providing a state of the art online dating service, where people have the opportunity to connect with each other and build bonds in a safe and secure online environment. The dating service is regarded as one of the highest quality sites available, which is one reason why it continues to grow in popularity.
The company says it will not be long before they surpass well over 4 million members. AnastasiaDate's millions of successful American members enjoy all the exclusive benefits their subscribed membership gives them. They are able to browse and search profiles of beautiful women, message them, and talk to them via live video chat. A member's personal information is safe and secure so they can relax and enjoy online dating knowing their privacy is protected, and of paramount importance.
The 400 strong-person AnastasiaDate team is on hand 24/7 to ensure international clients get the very best from their online dating experience. The company are committed to ensuring their international clients find the perfect companion. And with literally millions of beautiful international women to choose from, their American members are never disappointed.
Chief Communications Officer of AnastasiaDate, Lawrence Cervantes said, "We are delighted to see this massive growth in memberships from American men. The majority of our clients are successful men who have important careers and busy lives. We want to give them a special online dating service which meets their needs and fits into their schedules easily. It's clear from the feedback we receive that our clients are delighted by the quality of the service we provide, and they are spreading the word too. As a result, the team is receiving large numbers of new memberships every day."
Customer feedback also indicates that members are enjoying the AnastasiaDate mobile app, which lets them enjoy online dating while they are on the move, via their phones or tablets.
Anastasia Date is particularly well known for the many beautiful international women who are available on the site. These lovely ladies are looking for fine American men who know how to treat a lady. The ladies are well educated, articulate, and interesting, and of course, they are all stunningly beautiful, with charm and sophistication.
Millions of people all over the world are using AnastasiaDate to help them find romance with an exciting international flavour. The well-designed site, and the online membership services, is supported by the finest technology available. The team is committed to its objective; to provide the best international dating service to millions of valued members.
The Anastasia team has been successfully providing a top quality dating service for over two decades. The company knows exactly what its clients need and want, and they are professionals at providing it. It is one reason why they are experiencing such continued growth in new memberships from American men.
Literally millions of conversations are taking place between American men and beautiful women on a daily basis. And these chances to connect and meet each other are the reason the dating service is such a popular choice. Members have the ability to engage in real conversations with beautiful women, it's an opportunity for them to really get to know each other and find out if they are compatible.
About Anastasia Date
AnastasiaDate is a premium, international dating site helping singles to find romantic companions with beautiful women from all over the globe. The company now enjoys over 4 million international members. Their popular website attracts over 10 million visits per month. AnastasiaDate provide their members with a safe, secure and pleasant online environment for members to meet their romantic partners. The company is known for the high levels of customer service to their international clientele and their state of the art website and social media sites which include video chat and a popular mobile app for Google Play store.