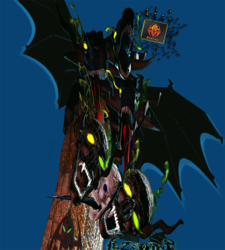 "RAZRWING sees the opportunity and responsibility to bring back story, texture, and visual element to t-shirt apparel design by utilizing new mediums through textile, vinyl and social networking devices,"
Brisbane, CA 94005 (PRWEB) June 04, 2013
Reveal the layer you wear with RAZRWING Apparel which was established in October of 2008 and in Incorporated August of 2010. Needless to say Over the years, the apparel industry has lost its creative touch, but RAZRWING is here to bring that back. Specializing in high-quality original designs, RAZRWING is the only apparel company that uses new vinyl technology that allows for truer texture, shading and back lighting. That means customers get better clothing that looks better and lasts longer.
RAZRWING is a rare gem in the apparel industry.Instead of relying on designs from video games and movies, RAZRWING produces exclusive, original designs that can't be found anywhere else.
"Apparel has become stale in terms of artwork and expression. Video games and movies for many years now are presenting vast amounts of details, stories and atmospheres, and apparel designers have found it difficult, to say the least, to capture the imagination, quality and value of what today's audiences already have through video games and movies."For the Last Thirteen years the apparel market has been dormant as far as detail/design and storytelling,using Vinyl print transfer technology, and the use of 3dmodeling will allow companies to present visuals,textures and placement in ways never before seen."says founder Gian Ruggeri. RAZRWING sees the opportunity and responsibility to bring back story, texture, and visual element to t-shirt apparel design by utilizing new mediums through textile, vinyl and social networking devices," said RAZRWING founder, Gian Ruggeri.
RAZRWING's original designs allow you to walk in unique worlds through visual depictions of aggression, obsession, seduction and attention. Their appealing new designs are great for the apparel enthusiast as well as anyone who wants a fresh new look that tells a story as they wear it." We are in the early stages of working with Mr. Chris Hatala of Massive Black, currently scheduled for July 2013 and here we go."
For more information, visit http://www.razrwing.com.