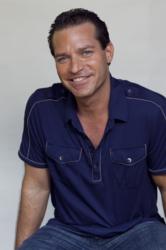 "We've now developed a quit smoking system for home use and are seeking affiliates to help us reach an even higher percentage of the smoking population with our multi-faceted smoking cessation method," says Nabat.
Los Angeles, CA (PRWEB) June 03, 2013
Freedom Laser Therapy, Inc., has rolled out a new affiliate program to get its Freedom Quit Smoking System into the hands of more smokers whose past efforts to quit have failed miserably. Comprised of a relaxation headset, nicotine craving reduction control spray, a therapy CD, supplements, Freedom Aversion therapy wristband, and additional support materials, the Freedom Quit Smoking System has shown a 70 percent quit rate in a recent 3rd party conducted research study; nicotine replacement therapies tout on the high end, a 20 percent cessation rate.
Freedom Laser Therapy has been featured on The Doctors, Access Hollywood, TLC, Telemundo, Fox News and at Golden Globe's and Emmy's celebrity gifting suites; their new Freedom Quit Smoking System uses a combination of light-emitting diodes to stimulate acupuncture points and tranquil, meditative music to relax the mind. Through the company's new affiliate program, company Founder and President Craig Nabat hopes to help even more people benefit from his innovative, effective smoking cessation product.
"I'm a former pack-and-a-half a day smoker who knows how difficult it is to beat nicotine addiction," says Nabat, who opened the Freedom Laser Therapy clinic in 2003 after the method helped him to end his own smoking addiction once and for all. "For the last 11 years I've dedicated myself to helping people free themselves from the deadly grip of nicotine addiction. We felt now was a great time to launch an affiliate program to recruit others to globally help smokers quit."
Cigarettes are easy to pick up, but difficult to put down. As of 2012, cigarette smokers made up about 19.2% of the U.S. population. Each year 35 million people make a serious attempt to quit smoking and 90% of them never achieve their goal due to nicotine's highly addictive nature. As one of the more than 4,000 toxic chemicals that make up a single cigarette, nicotine is one of the most frequently used addictive drugs, resulting in approximately 443,000 smoking-related deaths in the United States each year, according to the National Institute on Drug Abuse.
In a research study, 70 percent of the users of the Freedom Quit Smoking System were able to kick the habit. At the end of the study, the non-paid testers expected to remain smoke free permanently and attributed their success to the Freedom System. In the first 10 days 54% had quit for 10 consecutive days. At 30 days nearly 70% (69.23%) quit smoking for 15 or more consecutive days and 61.53% were smoke free for 20 or more days. Compare these results to proven quit smoking methods, including nicotine replacement therapies, whose success rates are about 20 percent. http://freedomquitsmoking.com/content/freedomstudywriteup.pdf
Even more impressive is the fact that users experienced no serious side effects during the 30-day trial period, thanks to the fact that Freedom Quit Smoking System is both all-natural and nicotine-free. Rather than relying on chemicals, the Freedom System uses a unique blend of psychological tools to modify behavior patterns associated with smoking, including a relaxation headset that allows smokers to effectively extinguish cigarettes for good.
About Freedom Laser Therapy, Inc.:
Entrepreneur Craig Nabat learned about laser therapy after being treated in Canada for his own nicotine addiction, and in April 2003 he established Freedom Laser Therapy in Los Angeles. Nabat's first-hand battle with nicotine addiction sparked a fire in him to help others struggling to quit smoking. With the assistance of Freedom Laser Therapy's quit smoking program, it has been his quest to help as many smokers as possible quit who have the desire to stop; and he strives daily to have an impact on undoing some of the global damage already caused by cigarette smoking. Learn more by calling (323) 933-0304 or visit Freedom Laser Therapy's affiliate website http://www.freedomquitsmoking.com/affiliates.