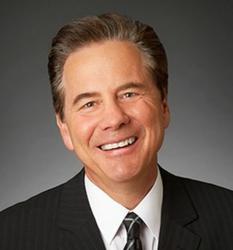 San Diego, CA (PRWEB) June 02, 2013
A woman believed to be driving a stolen vehicle led police on a high-speed chase through the San Diego area, ultimately crashing into a tree, according to a report from NBC San Diego. The collision reportedly caused the vehicle to flip over, seriously injuring a pedestrian. The 63-year-old victim, whose name has not been released, is reported to have sustained injuries on both legs.
The suspect, 24-year-old Jasmine Ford, was reportedly driving a stolen 2009 Mercedes on the 4100 block of Ocean Boulevard at the time of the accident. According to NBC, she was eluding officers when she lost control of the vehicle, crashed into a tree and flipped over. That's when she reportedly struck the pedestrian.
According to NBC, Ford was arrested on suspicion of felony evading and auto theft. She also reportedly sustained minor injuries in the crash. Local police continue to investigate the matter, and few other details have been released.
According to San Diego auto accident lawyer Jeff Nadrich, "Auto accidents involving pedestrians have serious legal implications. In the majority of cases, the pedestrian has a legitimate legal claim, even if the motorist was otherwise driving in accordance with the law. Anyone who has been injured by a vehicle should seek the advice of a legal professional immediately."
Nadrich encourages all auto accident victims—pedestrian or otherwise—to contact a qualified auto accident law firm, like the experts at Nadrich & Cohen, LLP. According to Nadrich, "An accident can change a life in the blink of an eye, and the financial cost can be crippling. You have enough to worry about without mounting medical costs or lost wages, and if you're entitled to compensation, you have a right to take action."
About Nadrich & Cohen: Jeffrey Nadrich is a San Diego auto accident lawyer with Nadrich & Cohen, LLP. The office is located at 2534 State Street, Suite 420, San Diego, CA 92101. Nadrich & Cohen handles all types of wrongful death and serious injury accident cases, including auto, truck, bus, motorcycle, and bicycle accidents, pedestrian collisions, boating accidents, dog bites, defective product cases and nursing home abuse. Victims are encouraged to call 1-800-718-4658 or 619-230-8830 for a free consultation with a Nadrich & Cohen attorney.
Source:
NBC San Diego: Woman Flips Stolen Car, Hits Pedestrian; May 23, 2013