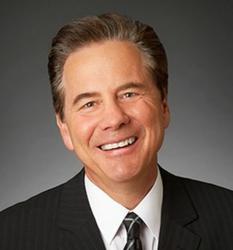 Irvine, CA (PRWEB) June 03, 2013
The U.S. Department of Transportation has officially launched its 2013 "Click It or Ticket" campaign, according to a news release from the National Highway Traffic Safety Administration. The campaign is intended to promote and enforce the use of seat belts, and to remind drivers and passengers about the severe dangers of riding without safety belt protection. This year, the campaign will specifically target nighttime drivers.
"We've made great strides in getting people to buckle up since the first seat belt campaign was launched in 1985, but we still have work to do," said U.S. Transportation Secretary Ray LaHood in the official news release. "The 'Click it or Ticket' program builds on those earlier efforts – sharing the message that seat belts save lives."
Citing original data and statistics, the NHTSA has found that seat belt use is at an all-time high, with 86 percent of riders buckling up in 2012. The data also found, though, that seat belt use is higher during the day than at night, which is why authorities will be going to additional lengths to enforce seat belt use at night. The NHTSA further points out that the risk of be involved in a serious collision is higher at night than during the day.
Irvine auto accident lawyer Jeff Nadrich recently commented on the new campaign, expressing optimism about the potential for it to save lives. According to Nadrich, "I am encouraged to see that so many Americans are buckling up. Seat belts really do save lives, and in the event of an accident, they can literally mean the difference between life and death."
Nadrich further points out, though, that seat belts have their limitations. "If you have been in an accident, there is much more to consider than survival alone. An accident can take a huge financial toll, it can result in lost wages, and can even create mounting medical costs. For these reasons, it's very important to consult with a qualified legal professional."
Nadrich encourages all accident victims to seek the advice of a knowledgeable personal injury law firm, such as Nadrich & Cohen, LLP.
About Nadrich & Cohen: Jeffrey Nadrich is an Irvine auto accident lawyer with Nadrich & Cohen, LLP. The office is located at 7545 Irvine Center Dr., Suite 200, Irvine, CA 92618. Nadrich & Cohen handles all types of wrongful death and serious injury accident cases, including auto, truck, bus, motorcycle, and bicycle accidents, pedestrian collisions, boating accidents, dog bites, defective product cases and nursing home abuse. Victims are encouraged to call 1-800-718-4658 or 714-799-1651 for a free consultation with a Nadrich & Cohen attorney.
Source:
National Highway Traffic Safety Administration: U.S. Department of Transportation 'Click It or Ticket' Campaign Focuses its Efforts to Nighttime Drivers; May 22, 2013