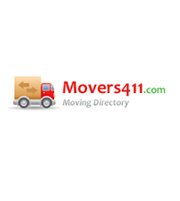 Now, with Movers411.com online instant quotes, choosing a household mover from the Houston area can be a simple as obtaining a moving quote after filling in a short online form.
(PRWEB) June 02, 2013
Searching for an affordable moving quote from Houston moving companies has never been as efficient as with Movers411.com and their new database of moving service companies. Many have faced the dilemma of choosing from the numerous Houston moving companies without really feeling like they had all the facts. Facts such as, if the company is licensed, bonded and insured. Are they the most affordable option for the planned home or office move? Now, with online instant quotes from Movers411.com choosing a household mover from the Houston area can be as simple as filling in a short online form. From there, customers can make a choice for the best fit for their needs - without the anxiety of wondering whether a moving service company is honest and reliable.
All moving service companies offered through the Movers411 database have been pre-screened and have passed all the required testing to ensure customers are dealing with legitimate, professional businesses.
There are a variety of moving option quotes available within theMovers411.com system. For example, a self planned moved is the best option for some. This means that transportation arrangements are provided but loading and unloading of all contents is cared for by the customer. Others require full service moving whereby moving professionals come into the home or office and take care of removal of all contents, as well as the unloading at the new location. Sometimes, there are special moving requirements needed, such as storage facility rental, auto or boat transport, piano moving or moving supplies. For any of these moving services mentioned, Movers411 has the professional moving service experts waiting to provide customers with access to their services. Choosing from the affordable Houston moving companies provided through http://www.Movers411.com now makes moving to that new home or office hassle free.
Movers411.com is a full service online provider of quotes for the essential services needed for a household or office move. They work with only pre-screened, professional businesses in order to supply customers with affordable and trustworthy options for their moving services