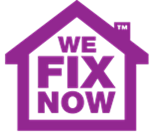 the report claims the bacteria is most likely to infect patients with weakened immune systems
(PRWEB UK) 3 June 2013
The article, Bacteria-Infected Water Found at Cumbrian Hospital, published 29th May, 2013, reported in News and Star that tests undertaken on wards at the hospital, including the intensive care and special care baby units, discovered the dangerous bacteria. Describing it as "opportunist pathogen", the report claims the bacteria is most likely to infect patients with weakened immune systems. It is said to be most commonly found in the last 2 metres of water piping from a tap of water outlet. The tests were carried out by an external contractor.
Naturally, contaminated water in hospitals can spread fast, transmitting infections through a number of ways, such as contact with surgical sites and medical instruments washed in contaminated water.
With a strong dedication to providing the nation with clean and safe water, the team at We Fix Now were naturally concerned by the recent news. Renowned for their Hounslow plumbers, a representative from the agency shares their thoughts on the recent news.
"Large buildings such as office blocks, hotels and hospitals are always more vulnerable to the spread of water contamination, which is why it is so important to make sure regular tests and checks are taking place. Our advice to all homeowners and business owners would be to contact a team of registered plumbers upon any concern with their water systems."
We Fix Now is a London-based company providing emergency plumbers and electricians throughout the M25 and surrounding counties. Renowned for their fast and effective service, the firm also specialise in unblocking drains, fixing central heating and boilers and sorting problems with gas. With a strong focus on customer service, We Fix Now prides itself on providing fully qualified and experienced engineers day and night, every day of the year.