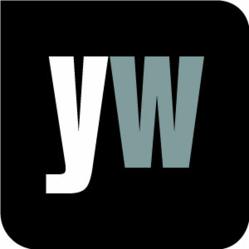 London, UK (PRWEB UK) 17 June 2013
According to a new study, presented at a news conference organised by the American Society of Clinical Oncology in advance of its annual meeting, which starts May 31st in Chicago, an experimental drug that taps the power of the body's immune system to fight cancer is shrinking tumours in patients for whom other treatments have failed. Almost like a cloaking device, the drug binds to a protein called PD-L1 that sits on the surface of cancer cells and makes them invisible to the immune system.
Study author Dr. Roy Herbst, Chief of Medical Oncology at Yale University, commented, "That [PD-L1 protein] allows the tumour cell to grow unchecked and cause harm to the patient," but with the protein blocked, the immune system can see and destroy cancer cells. He added that of 40 patients in the pilot safety study, 29 (or 21%) initially saw significant tumour shrinkage after at least three months on the medication, and 26 patients have continued to respond over time. (http://www.healthfinder.gov/News/Article/676431/new-drug-may-help-immune-system-fight-cancer)
With this in mind, Yourwellness Magazine reported on another study researching into cancer innovations. According to Yourwellness Magazine, "Cancer wellness may more alien than you might think, as researchers have said that advanced strategies to fight cancer are taking inspiration from experiments in the final frontier of outer space. Cell behaviour is usually masked by responses to gravity, and so researchers can study this behaviour in conditions mirroring the gravity experienced in low-Earth orbit – a gravitational pull 10,000 to 1 million times less powerful than that felt on Earth's surface."
Yourwellness Magazine explained that the problem with studying cells on earth – aside from microgravity – is that conventional research procedures affect the way that the cell would normally act. Cells are often grown as flat layers in dishes, but this obscures how they behave in real life when they can interact with each other in three dimensions in complex ways.
To find out more, visit the gateway to living well at http://www.yourwellness.com, or read the latest issue at http://latestissue.yourwellness.com.