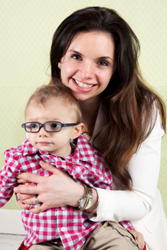 Chicago, IL (PRWEB) June 03, 2013
Today, Real Food Blends officially launched a line of 100-percent real food, shelf-stable, complete meal purees for individuals on feeding tubes. Now available for pre-order at http://www.RealFoodBlends.com, Real Food Blends products provide easy access to the benefits of real food to individuals on feeding tubes.
"I started Real Food Blends when my son, AJ, couldn't tolerate any of the commercially available tube-feeding formulas, despite the fact that he had no allergies," said Julie Bombacino, Founder, Real Food Blends. "When I started blending AJ's meals from 100-percent real food, he started to thrive; he stopped vomiting daily, began to gain weight and the color came back to his skin – he was just a happier and healthier kid. My ultimate goal with Real Food Blends is that people with feeding tubes know that real food is not only possible, but easier to obtain than ever before."
According to research firm Kalorama Information, three billion dollars of tube-feeding (enteral) formula is sold every year in the United States for an estimated one million people on feeding tubes. A majority of those formulas contain mostly corn syrup and water, not offering optimal nutritional value for individuals at medical and health risk. Real Food Blends product ingredients only include real food that is blended and packaged in easy to use and store pouches.
"The patients I see with feeding tubes who follow a blended diet tend to be healthier than those who are fed 100-percent formula," said Dr. Mary Beth Madonna, a pediatric surgeon at Lurie Children's Hospital in Chicago and an adviser to Real Food Blends. "I encourage patients to follow a blenderized diet whenever possible, and am so excited to see Real Food Blends launch and bring healthy dietary options to a population who needs for more options."
Real Food Blends will initially offer three different meal options, each containing a whole grain, lean protein, fruit, vegetable, healthy oil, milk substitute and a spice. The three meal options are now available for pre-ordering via crowdfunding at IndieGoGo and will ship later this year. Bombacino opted to take Real Food Blends to IndieGoGo to allow potential customers to reserve their meals now or let others who support the cause to donate their meals to hospitalized children at St. Jude's Research Hospital or Lurie Children's Hospital in Chicago.
"I have been working with tube-fed children and their families for more than 25 years and the benefits of a real food diet are too numerous to count, but most importantly, patients are healthier and tend to come off the feeding tubes faster," said Marsha Dunn Klein, a pediatrics occupational therapist and the co-author of the Homemade Blended Formula Handbook. "The Real Food Blends product line is long overdue and I hope insurers take note and provide insurance coverage for these meals like they do with commercial formulas."
About Real Food Blends
Real Food Blends was founded in 2012 by Julie Bombacino, a mother searching for a convenient, real food option for her son when he was on a feeding tube. Real Food Blends is the first company to provide a line of shelf-stable, 100-percent real food meals specifically for people on feeding tubes. For more information visit http://www.RealFoodBlends.com.