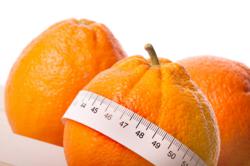 Prepare to eat smart today for a better tomorrow.
Frisco, Texas (PRWEB) June 03, 2013
Canada's Noviden Technologies Inc. is pleased to partner with Discount Medical Plan Organization and administrator, Careington International Corporation, located in Frisco, Texas.
Dedicated to improving the health and well-being of individuals, Careington International Corporation's health and wellness solutions are designed to complement traditional health insurance and provide significant savings for under-insured or uninsured individuals. Careington combines its flagship non-insurance discount plans with insurance plans administered through its affiliate, Careington BenefitSolutions, to create cost-effective solutions that improve the affordability and accessibility of quality health care.
Noviden Technologies Inc. is dedicated to providing exceptional easy-to-use online meal planning software to global business clients to assist their members and employees in living a healthier life. Noviden's flagship software program, MealEasy, helps users increase nutrition and overall-health and wellness by scheduling fast, fresh, healthy meals to prepare at home.
"We are very pleased to partner with Careington to bring fresh, fast and healthy meals to thousands of Americans. Preparing meals at home not only saves time and money, but it can lead to a healthier and longer life. We believe health and wellness begins at home," says George Borovan, CEO, Noviden Technologies Inc.
"We are very excited to be partnering with Noviden Technologies, to offer our members a solution to healthy eating at home," says Rebecca Larson, Director of Product Development, Careington International Corporation.
Members can sign up for the interactive meal planning website and create a personal profile to customize their food choices. Each meal has been personally designed by Noviden's Executive Chef Paul Routhier and scrutinized in our test kitchens to ensure the highest quality. The MealEasy meal planner provides nutritional facts for each meal based on USFDA guidelines, including calories, fat, sodium and % daily value, and it allows members to exclude foods they don't like or are unable to eat due to dietary restrictions. Automatically generated grocery lists are organized by grocery aisle for easy navigation at the grocery store and YouTube videos provide detailed instructions on how to prepare fresh, fast and easy meals.
MealEasy is a revolutionary way of getting and staying healthy by eating fresh, healthy meals at home.