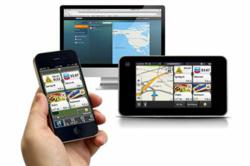 Mineola, NY (PRWEB) June 04, 2013
"VotRite already has a strong presence in the voting community for various organized membership voting organizations," said VotRite's Managing Partner Antonia Rollandi. "The user interface and navigation of our version of remote voting enables our clients the convenience to enrich their online voting experience wherever they are in the world."
Additional features include remote voting from your IPhone, blackberry, I pad, and other connective devices which allow the voter to access our site and vote with exclusive pin numbers, on a unique security system.
The site will also feature a daily list of all elections transpiring each day and is able to produce an end of day report within seconds to the host client.
Rollandi quotes Natalie Tennant the Secretary of State of West Virginia: "Instead of continuing to focus on the shortcomings of Internet voting, opponents could help strengthen it. It is time that we, as a society, agree that our voting is far too sacred to compromise — and that at some point in time this sacred right and accessible technology must intersect."
"The enhancement we have made to the content and services area of our website, along with the new added feature, widens the gap between us and other internet related websites," Rollandi adds.
For more information visit http://www.votrite.com.
Contact: Gerald Anzano
VotRite.com
1-516-414-1874
Gerald(at)votrite(dot)com