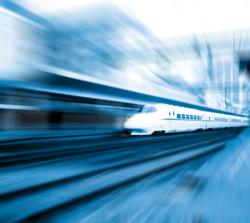 London is certainly on the way to becoming fully integrated modern city
London, United Kingdom (PRWEB UK) 2 June 2013
The first heavy-duty suburban Crossrail trains are to run in 2017, and by 2018, 24 trains per hour will carry 72,000 passengers in London and the South-East. The Crossrail trains will connect the City, Canary Wharf, the West End and, the South East, which will link Maidenhead and Heathrow in the west, to Shenfield and Abbey Wood in the east.
'Crossrail is a significant development in linking commuters to London and the environs with ease and comfort. London as a major financial center would be able to provide easy access from Canary Wharf to Heathrow in 40 minutes, and only one stop between Farringdon station and Kings Cross/St Pancras International.' said Rozi Bani-Ameri founder of Easy Relocation.
The wide property price margins in London between just one or two Tube stations can vary on the type and availability of local public transport and underground lines. From the inception Crossrail is to integrate designs of twelve major developments in London and provide more than three million sq ft of high quality office, retail and residential space, which is planned above the new central London stations. These include Bond Street, Paddington, Fisher Street in Holborn, Tottenham Court Road, Farringdon, Liverpool Street, Whitechapel and Canary Wharf.
'Crossrail is certainly making way for fewer options in location with much shorter and more comfortable commute routes, which is leading to even higher London property prices ' said Bani-Ameri.
Crossrail is thought to have significant impact on property market as far as Berkshire and Essex in conjunction with intersection of railway and Tube stations. Apart from central London, property investment could take place at locations including Canary Wharf, Farringdon, Whitechapel, Abbey Wood, Custom House, Ealing Broadway, Southall and Woolwich.
For more information about Easy Relocation's services for your business or personal needs, visit http://www.easyrelocation.co.uk and join us on Facebook and Twitter for the latest news and tips on London relocation.
About Easy Relocation:
Established in May 2012, Easy Relocation (exclusive) offers affordable and comprehensive relocation assistance and home search to companies and individuals moving to the UK and moving to London. Unlike other UK estate agents, at Easy Relocation we hold no business commitments with third parties or letting agencies. This gives us flexibility to conduct personalized, attentive and wide ranging property searches tailored to each client's budget, needs and taste.
To learn more about our services and to see what Easy Relocation (exclusive) can do for your business, visit http://www.easyrelocation.co.uk and join us on Facebook and Twitter for the latest news and tips on London relocation.