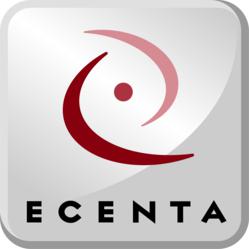 ecenta, a leader in complex global implementation of SAP software, is chosen by Agilent Technologies to upgrade Customer Care Operation.
Dallas, TX (PRWEB) June 03, 2013
The Client:
Agilent Technologies is the world's premier measurement company and a technology leader in communications, electronics, life sciences and chemical analysis. The company's 18,500 employees serve customers in more than 100 countries.
The Problem:
Agilent's worldwide customer service operation consists of 37 contact centers, benefiting more than a few thousand Agilent customer service representatives. The rapid growth of the organization and changing needs of its customer base required a more agile solution allowing customers to be serviced via their preferred channel of interaction. Phase 1 of this roll-out included the Asia Pacific Region. The primary challenge was to ensure zero disruption to the operation of two very separate and distinct business lines, deliver a robust solution to meet both sets of business requirements including integration to existing software such as SAP CRM & Siebel CRM, and to do all of this in local languages.
The Solution:
ecenta implemented SAP Business Communications Management to handle the extensive needs of both business units and delivered multi-channel functionality in 30+ Countries.
The Result:
ecenta completed an All-in-One VoIP based contact center deployment with native integration to SAP CRM and Siebel CRM and is beginning Phase 2 roll-out plan for the Americas Region. While Phase 1 brought specific benefit to Agilent's customer base in the Asia Pacific Region, the global backend architecture and network infrastructure has been streamlined into a single instance of SAP BCM. The global BCM footprint is engineered for High Availability and Disaster Recovery to improve the reliability Agilent's contact center operation and deliver the flexibility Agilent needs to meet exceed client expectations now and in the future.