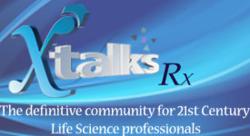 Creating a partnership with an academic medical center is the solution for reducing product development costs is the solution for many, keeping pace with an ever-changing regulatory environment
Toronto, Canada (PRWEB) June 05, 2013
Increasing development costs and rapid advancements in science and technology are compelling drug development, medical device and diagnostic companies to evaluate resource-sharing business models. Creating a partnership with an academic medical center is the solution for reducing product development costs is the solution for many, keeping pace with an ever-changing regulatory environment.
Academic medical centers have a translational research culture that offers a breadth of basic science, clinical and diagnostic capabilities. This culture unites leading scientists with expertise in every phase of the product development continuum in a setting that fosters accelerated and innovative solutions. These qualities make academic institutions attractive partners for private companies: More than 20 notable pharma-academic alliances were formed in 2012, and the number continues to grow.
This webinar, featuring speakers for National Jewish Health, will discuss the benefits of partnering with an academic medical center and will feature case studies for successful biomarker discovery, biomarker development and companion diagnostics co-development.
To learn more about the event, visit: http://www.xtalks.com/academic-industry-partnership-drug-development.ashx
Xtalks, powered by Honeycomb Worldwide Inc., is a leading provider of educational webinars to the global Life Sciences community. Every year thousands of industry practitioners turn to Xtalks for access to quality content. Xtalks helps Life Science professionals stay current with industry developments, trends and regulations. Xtalks webinars also provide perspectives on key issues from top industry thought leaders and service providers.
To learn more about Xtalks visit http://xtalks.com/ContactUs.ashx
Contact:
Karen Lim (416) 977-6555 ext 227
clientservices(at)xtalks(dot)com