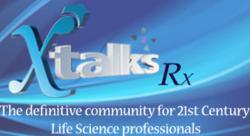 Drug safety has become one of the most challenging public health issues
Toronto, Canada (PRWEB) June 06, 2013
Pharmaceutical companies are making great efforts to ensure the safe use of medication through product labeling, risk management and post-marketing safety surveillance.
In the fall of 2007, Congress passed the FDA Amendments Act (FDAAA), mandating FDA to establish an active surveillance system for monitoring drugs, using electronic data from healthcare information holders. Its goal is to build and implement a new active surveillance system that will eventually be used to monitor all FDA-regulated products.
This webinar will discuss the new European Union (EU) Pharmacovigilance legislation to ensure compliance and evaluate the optimal risk management plan (RMP), Risk Evaluation, and Mitigation Strategies (REMS) for EU and US submissions.
Periodic-Benefit Risk Evaluation report, PBRER represents a significant change from the previous format and has a taken a quantum leap forward towards a document incorporating many new concepts including an integrated evaluation of both benefits and risks of a medicinal product. How to implement the PBRER to encompass multiple functions will also be discussed in this session.
Topics to be covered:

Risk Management for Pharmaceutical Products
Risk Management Cycle
New EU Pharmacovigilance Legislation
RMP and REMS
Leap from PSURs to Benefit Risk Evaluation (PBRERs)
A live Q&A with the audience will follow the main presentation.
For more information, or to register for this event please go to http://xtalks.com/drug-safety-risk-management.ashx.
Xtalks, powered by Honeycomb Worldwide Inc., is a leading provider of educational webinars to the global Life Sciences community. Every year thousands of industry practitioners turn to Xtalks for access to quality content. Xtalks helps Life Science professionals stay current with industry developments, trends and regulations. Xtalks webinars also provide perspectives on key issues from top industry thought leaders and service providers.
To learn more about Xtalks, visit http://xtalks.com/ContactUs.ashx.
Contact:
Zayeeta Dasgupta, M.Sc in Life Science and Business Management
1- (416) 977-6555 ext. 260