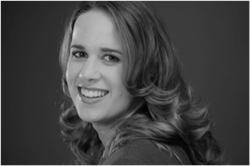 "This book will empower women and inspire them to walk confidently in the light of God."
Boise, ID (PRWEB) June 25, 2013
In connection with 4word, an organization helping to connect, lead and support professional Christian women to reach their God-given potential, Knox has created Faith Powered Profession. This influential piece is about the role women play in the workforce and how their faith fit within this role.
"Many professional Christian women today struggle with the question of glorify God or guilt? Faith Powered Profession can help every professional women know that God made us to be who we are and puts us right where we are supposed to be in order to serve others and grow closer to him. Elizabeth trans- parently shares her and others' struggles and joys in order to provide a practical guide for us. A must read for any Christian woman in the marketplace."
-Diane Paddison, Founder of 4word & Author of Work, Love, Pray
Divided into three sections: Getting Grounded, Getting Real, and Getting Involved, topics such as the theological foundation of thinking about work as a Christian woman, the realities of work for Christian women today, and making sure faith is present in every aspect of our lives including our jobs are discussed.
This book will empower women and inspire them to walk confidently in the light of God.
Elizabeth Knox has nine years of experience in strategic consulting, project management (PMP Certified), analysis and communications. She has served as a project lead responsible for staff, budget, and strategic-planning oversight as well as leading the development and writing of strategic plans, policy reviews, business proposals, and best-practices white papers. Knox holds a master's degree in Public Administration from Syracuse University.